Former Michigan football standout Jourdan Lewis charged with domestic violence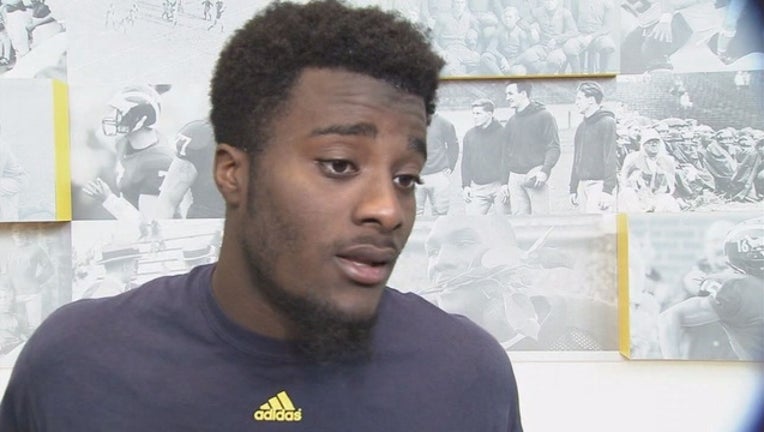 article
ANN ARBOR, Mich. (WJBK) - WEB UPDATE: Jourdan Lewis has pleaded not guilty to the charges Thursday.

The Washtenaw County Prosecutor's Office has authorized a domestic violence charge against former University of Michigan football player and projected top round NFL draft pick Jourdan Lewis.
Lewis is accused of assaulting his 20-year-old girlfriend, according to Ann Arbor police.
According to the report, police were called to Lewis' residence in the 3000 block of Signature Boulevard at about 1 a.m. Wednesday, March 15, for a domestic violence call.
According to the report, Lewis' girlfriend called police and said there had been a physical altercation at the residence. Officers initially were unable to determine who was the responsible party at the scene.
Further investigation has led to a misdemeanor assault charge.
The Ann Arbor Police Department submitted a report to the Washtenaw County Prosecutor's Office Wednesday morning. Charges were authorized by 4 p.m.
Lewis will be arraigned through the 15th District Court at an unknown time and date. Misdemeanor offenders usually get notice through the mail and come to "walk-in arraignments" at the court.