Former WWE champ Big E will be Michigan Panthers in-game host at Ford Field
DETROIT (FOX 2) - The USFL's season is underway and soon the Michigan Panthers will make their much-anticipated return to Detroit.
During its home games this season, former WWE champion "Big E" will welcome fans as the in-stadium host. Big E is one of the most charismatic characters of wrestling and he's entertained crowds of thousands for more than a decade including hosting he's hosted the WWE's biggest event in Wrestlemania - and even officiated weddings.
This summer, he's moonlighting as the host for the 1-0 Panthers, which defeated the Houston Gamblers 29-13 Sunday in the season-opener.
"Ooooooh Detroit, don't you dare be sour! Clap for your Michigan Panthers, and feel the power," Big E said.
If that intro doesn't get the blood pumping for some USFL football, you may need to check your pulse.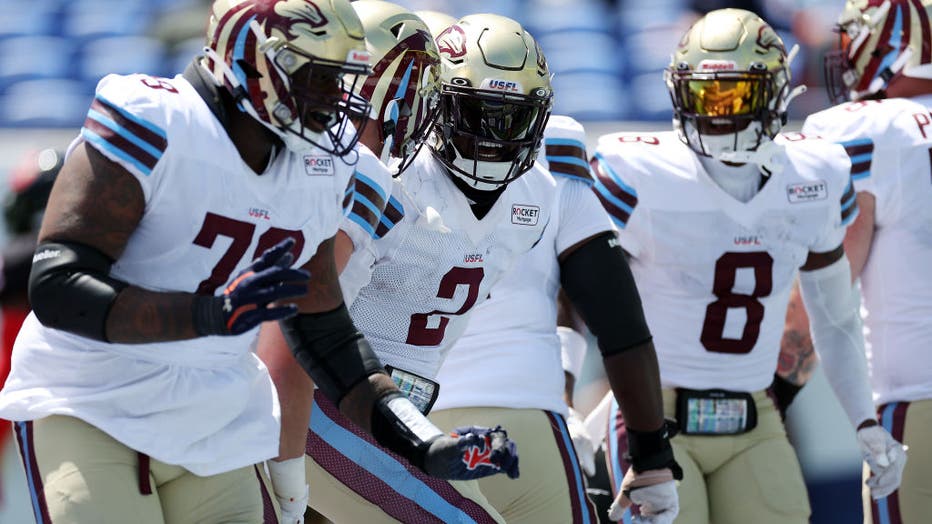 MEMPHIS, TENNESSEE - APRIL 16: Running back Stevie Scott III of the Michigan Panthers celebrates with teammates after a touchdown during the game against the Houston Gamblers at Simmons Bank Liberty Stadium on April 16, 2023 in Memphis, Tennessee. (P
His name is Ettore Ewan, but pro wrestling fans know him as Big E. The former world wrestling entertainment champion will be rocking the home crowd as emcee for Michigan Panthers home games this season.
"It's an out-of-the-box opportunity, but it's something I'm really excited about for one, my first love, as much as I … everything good in my life is because of WWE and wrestling, but my first love was always football, growing up in Florida, football was king."
Before WWE, Big E played college football at the University of Iowa. He makes the occasional appearance on FOX's Big Noon Kickoff during the fall.
Looking at a photo from Iowa's Kinnick Stadium, Big E is no stranger to hyping up crowds.
"It's that same kind of energy. We're taking it and putting it in a different place, but we really want people who show up to the Michigan Panthers games, we want to give them the best experience possible," he said.
Later this summer, Big E's co-workers from his day job will take over Ford Field for WWE SummerSlam — one of the company's biggest events of the year.
"It's going to be massive," he said. "I think one of the cool things for me is seeing the growth of SummerSlam. We held SummerSlam last year in Nashville doing another stadium, and you just see the energy for these stadium shows, and I know Detroit is going to bring a very special energy. our fans in Detroit have always been special."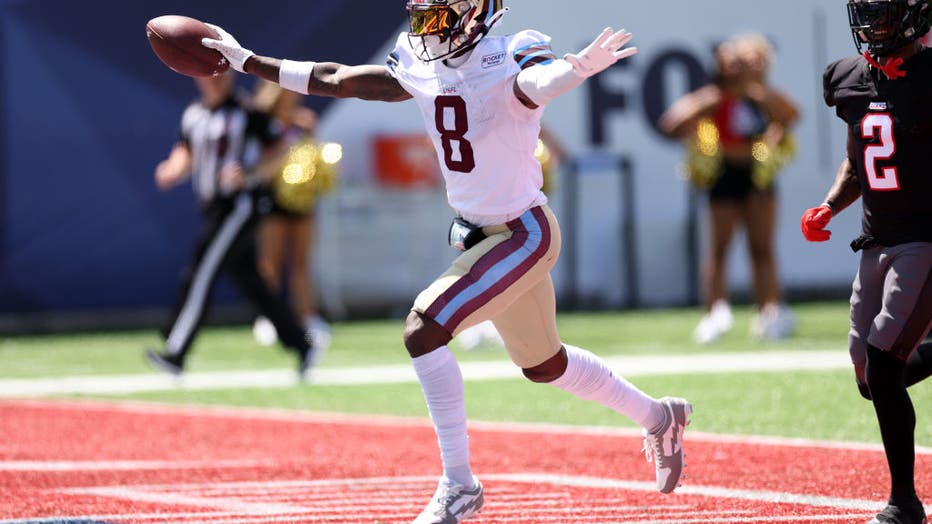 MEMPHIS, TENNESSEE - APRIL 16: Joe Walker #8 of the Michigan Panthers catches a pass for a touchdown during the 4th qurter of the game against the Houston Gamblers at Simmons Bank Liberty Stadium on April 16, 2023 in Memphis, Tennessee. (Photo by Don
"When we do stadium shows we do them big, we do them right. So I'm excited we're going to bring them to Ford Field on August 5 in Detroit."
For more info on the Michigan Panthers go HERE.
You can see and hear Big E at the Michigan Panthers first home game April 30th.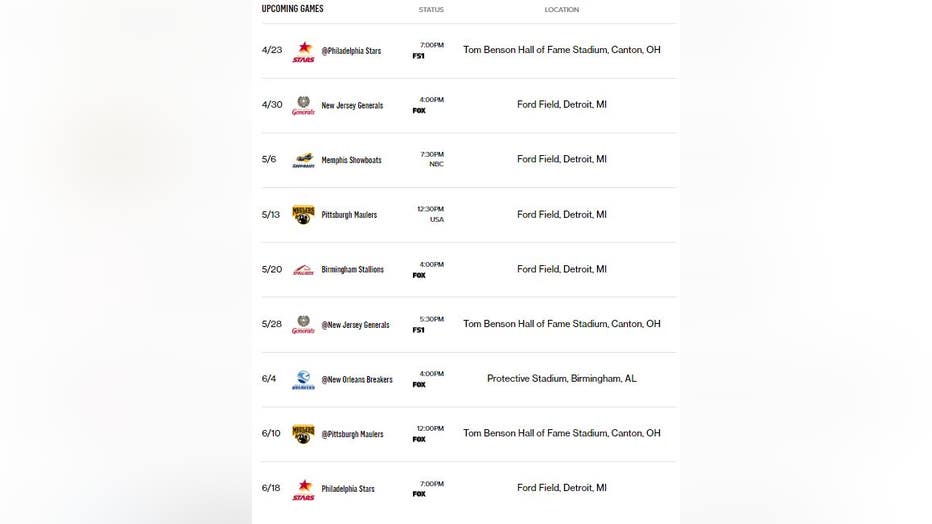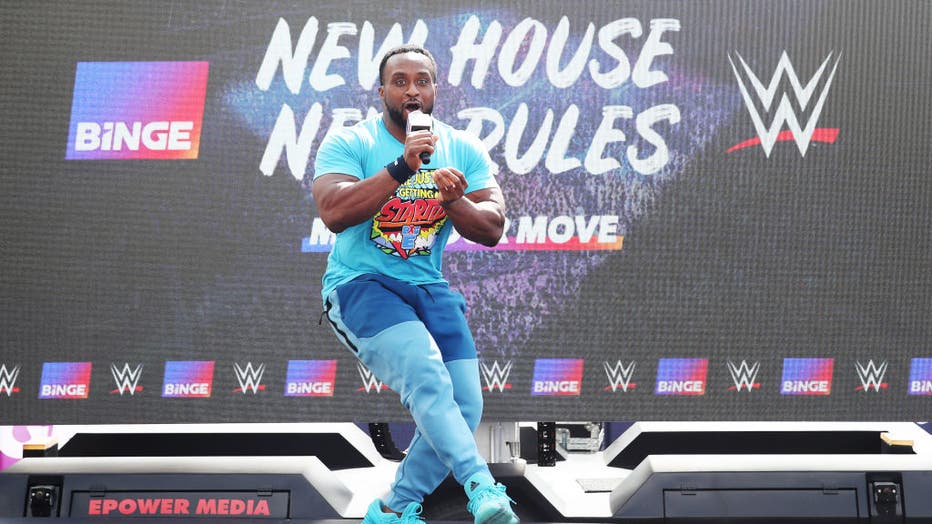 SYDNEY, AUSTRALIA - JANUARY 23: Big E addresses fans during a media call at Bondi Beach on January 23, 2023 in Sydney, Australia. (Photo by Don Arnold/WireImage)