FOX 2 Photographer paralyzed after motorcycle crash needs prayers, support
FOX 2 - "I am doing fantastic - even though you would not know it by looking at me - I can't move my arms or my legs," said Rob Plewa.
But Plewa is so grateful to have his mind with no head injury and no brain damage from a motorcycle crash one month ago - that left this longtime FOX 2 photographer and editor - paralyzed.
"I flew through the air 38 feet - my helmet hit a stop sign," he said.
Friends and family riding with him to Fowlerville knew not to move him - he happened to crash near the home of an EMS worker and an off-duty ambulance was driving by.
"Within a minute or so I was getting the care I needed right away," Plewa said. "And that's why I believe angels were looking after me that day."
"He is definitely grateful to be alive," said Rita Plewa, his wife. "He is a religious person and he really thinks that God protected him."
Rita and Rob have been married for 20 years this month. They have two daughters - he's the guy who can fix a car, a boat, he loves to kayak and go bike riding - even doing a story here at the station about it a few years ago.
But maybe what Rob loved most - was riding his motorcycle - with his dad, his four siblings. They all ride and have taken long trips together for decades.
"Rob has been riding for over 40 years, he started with little scooters," said his father Anthony Plewa.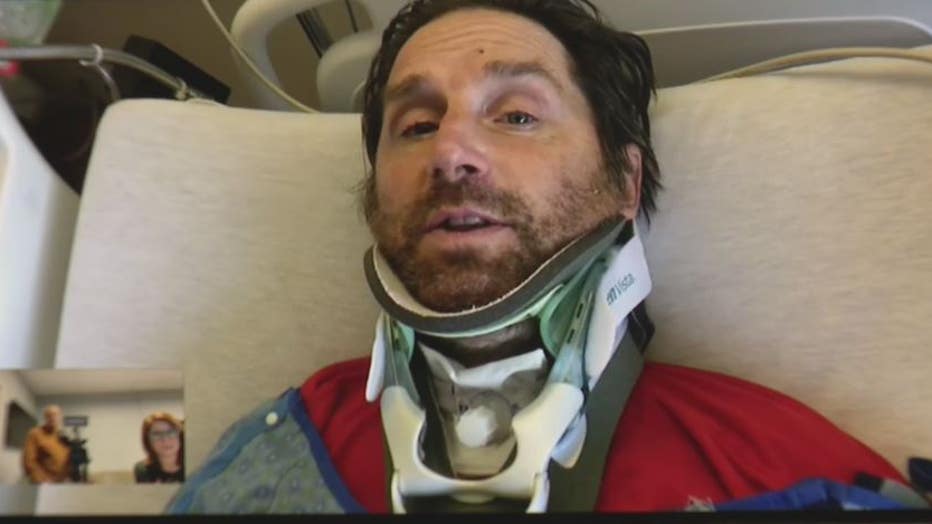 FOX 2 Photog Rob Plewa is currently paralyzed as he battles to recover.
And his father says safety has always been a top priority.
"We all insist on helmet wearing and it proved itself in the tragic accident that Rob has just gone through," said Anthony. "It virtually saved his life."
"Thank God - not only was I wearing a helmet, but I was wearing a really good expensive one," Rob added. "Because had I not been - you would not be talking to me.
"I thought of making my own bumper sticker - that says I am proof that helmets save lives."
Rob is still at the University of Michigan Hospital and now in rehab with a great team of caregivers. The swelling in his spinal cord will take months to subside - he's hoping to gradually get some movement back - to get his life back.
Rob's doctors say he'll be going home in mid-November. His family is so grateful - but a little bit nervous, too.
"We were so happy on one hand but then we were kind of freaked out because we're like - oh my gosh - we're not ready for this," Rita said.
"My house needs to be reconstructed - in order to have wheelchair accessibility everywhere I go," Rob said.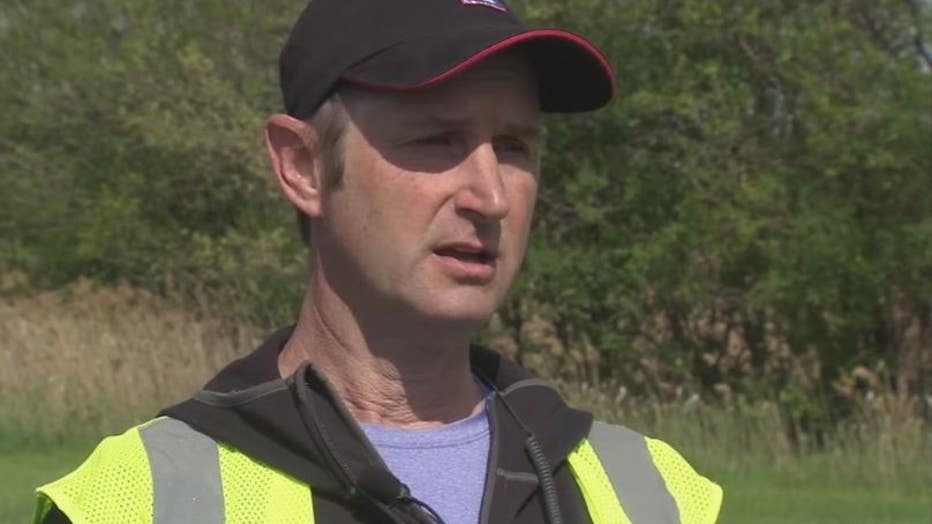 And he's going to need a wheelchair-accessible van.
"I can't afford to get that work done - and it would help me so much to know if people would reach out and help those in need - just like me," he said.
We've started a GoFundMe and Rob's entire family is so grateful for the many people who are already donating to help him come home. They don't know what they would do, without the generosity.
"This is going to be such a monumental undertaking that I don't know how we could do it without some help in some way," said Emily, Rob's mother.
That help is coming - and Rob and his family - are feeling the love.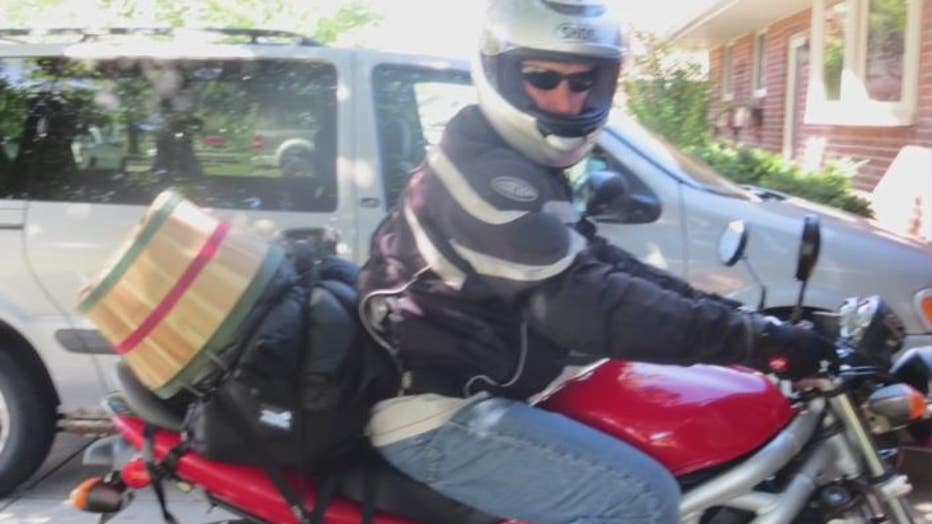 FOX 2 Photog Rob Plewa is an avid motorcyclist and says his helmet saved his life.
"He's doing a lot better than he was before - he's come a long way - that's for sure," said Emily, his daughter.
"I've always wanted to be an inspiration to other people," Rob said. "So many people give up in the position I'm in, but you can't do that.
"All the people that have reached out and shown expression that they love me - it only makes me stronger."
Rob Plewa is scheduled to be released from the hospital on Nov. 16 - one day after his 53rd birthday. We are hoping to give him gifts like home renovations and maybe even a van.
If you would like to help, the GoFundMe is HERE.