French authorities: Germanwings co-pilot intentionally crashed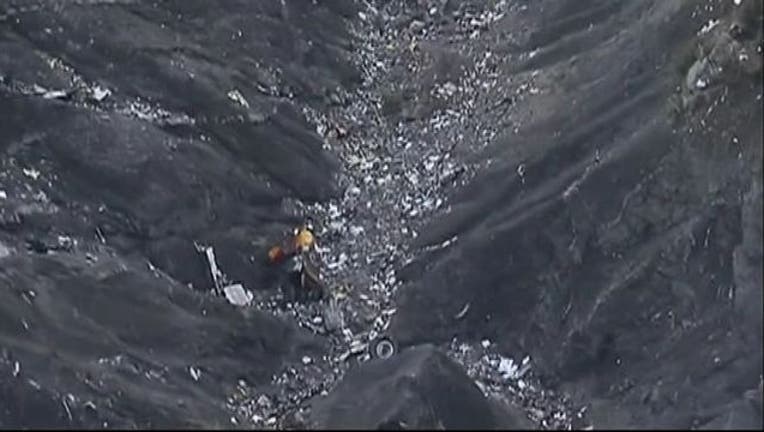 article
The co-pilot of a Germanwings flight that slammed into an Alpine mountainside "intentionally" sent the plane into its doomed descent, a French prosecutor said Thursday.
Marseille prosecutor Brice Robin said the commander left the cockpit, presumably to go to the lavatory, and then was unable to regain access. In the meantime, he said, co-pilot Andreas Lubitz manually and "intentionally" set the plane on the descent that drove it into the mountainside in the southern French Alps.
It was the co-pilot's "intention to destroy this plane," Robin said.
The information was pulled from the black box cockpit voice recorder, but Robin said the co-pilot did not say a word after the commanding pilot left the cockpit.
"It was absolute silence in the cockpit," he said.
During the final minutes of the flight's descent, pounding could be heard on the door as alarms sounded, he said.
In the German town of Montabaur, acquaintances said Lubitz was in his late twenties and showed no signs of depression when they saw him last fall as he renewed his glider pilot's license.
"He was happy he had the job with Germanwings and he was doing well," said a member of the glider club, Peter Ruecker, who watched him learn to fly. "He gave off a good feeling."
Lubitz had obtained his glider pilot's license as a teenager, and was accepted as a Lufthansa pilot trainee after finishing a tough German college preparatory school, Ruecker said. He described Lubitz as a "rather quiet" but friendly young man.
The Airbus A320, on a flight from Barcelona to Duesseldorf, began to descend from cruising altitude after losing radio contact with ground control and slammed into the remote mountain on Tuesday morning, killing all 150 people on board.
Lufthansa has not identified the pilots but said the co-pilot joined Germanwings in September 2013, directly after training, and had flown 630 hours.
The captain had more than 6,000 hours of flying time and been a Germanwings pilot since May 2014, having previously flown for Lufthansa and Condor, Lufthansa said.
---
David Rising in Berlin and Alan Clendenning in Madrid contributed to this report.
© 2015 The Associated Press. All rights reserved. This material may not be published, broadcast, rewritten or redistributed.