Funding for Great Lakes restoration safe this fiscal year in new budget deal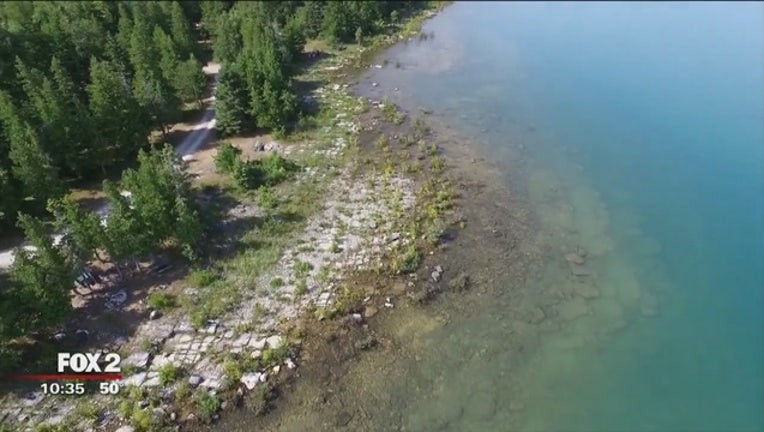 article
(WJBK) - The Great Lakes restoration project may be able to keep its funding through the rest of the fiscal year if Congress passes the latest budget compromise.
President Donald Trump's administration had suggested cutting the Great Lakes Restoration Initiative (GLRI) by $50 million to help pay for the U.S.-Mexico border wall.
He also released a budget proposal mid-March for 2018 fiscal year that would cut 97 percent of funding to the GLRI. He then released a more formal budget proposing to eliminate funding entirely.
The GLRI aims to restore and protect the Great Lakes through efforts such as controlling invasive species, cleaning specific areas and managing native species.
This bill is a bipartisan compromise to keep the federal government from shutting down, at least through September. It's tentatively scheduled for a vote later this week.
U.S. Sen. Debbie Stabenow (D-MI), co-chair of the Senate Great Lakes Task Force, released a statement on the budget compromise.
"The Great Lakes Restoration Initiative has always received bipartisan support and is absolutely critical to supporting Michigan jobs and protecting our Great Lakes, including fishing, boating, hunting and stopping invasive species," she said.
Stabenow's office tells Fox 2 that GLRI's funding is still up for debate in the 2018 fiscal year.
A group of federal legislators banded together to compose a letter to the heads of the appropriations subcommittee on interior, environment and related agencies pleading the GLRI's case.
"More than a century of environmental damage has taken a significant toll on the Great Lakes, which the GLRI is helping to correct," the letter states. "Since the initiative was launched in 2010, GLRI funds have been used to support over 3,000 restoration projects."
CLICK HERE to read more about President Trump's budget proposal.