Funeral Tuesday for Detroit Police Officer Darren Weathers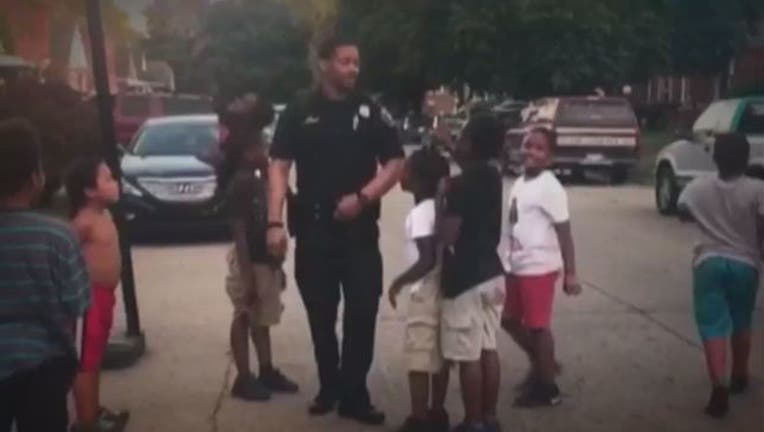 article
DETROIT (WJBK) - The funeral of Detroit Police Officer Darren Weathers will be held Tuesday morning at Second Ebenezer Church in Detroit.
Weathers was killed in an accident last week. The U.S. Army veteran served in the Michigan National Guard before he joined the Detroit Police Department a little more than a year ago.
FOX 2 will stream officer Weathers' funeral at 11 a.m. WATCH it on our Facebook page here.
The 25-year-old officer was known as 'Lucky' and had been with the department for a year when he got into the accident on Tuesday. 
Detroit Police Chief James Craig says Weathers was alone in an unmarked squad car doing a training exercise Tuesday morning along Michigan Avenue near Clark. The crash so violent - Weathers squad car was split in half.
"There was another member of his team following some distance behind. She actually witnessed the accident and called the accident in," Craig said.
MORE COVERAGE:
25-year-old Detroit police officer Darren Weathers killed in crash
Detroit Police Officer killed in violent crash on west side
Detroit officer takes time to play with neighborhood kids
Craig says another car was involved with two or three occupants, but says those passengers weren't hurt. 
He said speed was a primary factor in the violent crash and that someone ran a red light. It's not known if Weathers ran the light or the other car involved. 
Fallen DPD officer set tone for community policing in neighborhoods
Gov. Rick Snyder has ordered U.S. and Michigan flags to be lowered to half-staff to honor the officers. The flags will be lowered Tuesday for Darren Weathers on all state buildings and within the Capitol complex. State residents, businesses, schools, local governments and other organizations can follow suit.
Information from the Associated Press was used in this report.