GOP, Dems strategize to run for Stabenow's Senate seat; may face pressure to retire early
LANSING, Mich. (FOX 2) - Last week, U.S. Senator Debbie Stabenow announced she won't run for re-election, opening up a Senate seat for the first time in years. This week, there are two questions: who will replace her? And will she leave early to give Democrats a better chance of holding the Senate?
For the past five decades, Senator Stabenow has had a hand in laws that affect Michiganders. But that will soon change after her announcement of her plans to retire rather than seek reelection in 2024.
On Thursday, she announced she wouldn't run for reelection in 2024, opening the door for Republicans and Democrats to take a shot at the seat.
Former GOP Congresswoman Candice Miller last week was showing a real interest in running, and likely would have been the GOP front-runner, but no says she won't run.
So who are the other possible candidates? 
Former GOP candidate for governor Kevin Rinke is not only interested he is "looking at it real hard" and will have a decision within a month.
Others on the GOP list include former congressmen Peter Meijer and Fred Upton, former attorney general Bill Schuette and newly elected congressmen John James - who has run for the Senate twice already.
If Stabenow continues with her plan to stick out her time, the seat will be open without an incumbent. But Democrats may try to persuade her to retire before the term ends.
If that happens, the governor could appoint a Democratic replacement making him or her the incumbent in the race, thus avoiding a possible divisive and expensive primary among a host of Democrats battling each other for the nomination.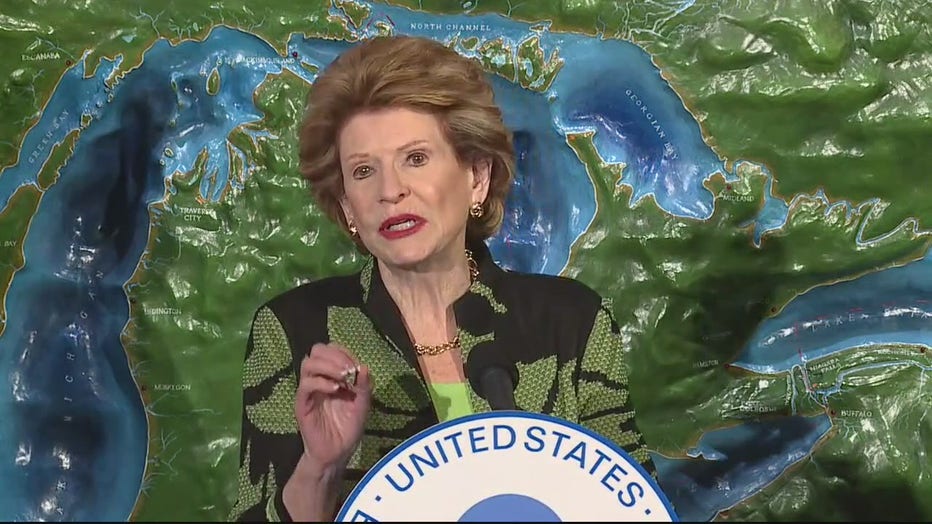 GOP consultant John Sellek thinks the pressure to hang it up early will come from President Joe Biden.
"What's the best thing for the rest if the Democratic Party and Gretchen Whitmer? The thing is to avoid a messy primary to get somebody into that seat as soon as possible and staring raising money and who can stare showing the rest of the state who they are," Sellek said.
Look for newly elected Democratic Congresswoman Elisa Slotkin to get in the race perhaps as early as this week. Others on the Democratic side include Lt. Gov. Garlin Gilchrist, Secretary of State Jocelyn Benson, and others.
For the early exit strategy to work for the democrats, Stabenow would have to say yes. For now - she's saying no.
"I believe the best way I can serve Michigan is by completing my responsibilities and I look forward to doing that," Stabenow said.
If she were to change her mind, Democrats would be overjoyed. But the Republicans? Not so much.