'Gordon Ramsay's Food Stars': Sneak peek at new FOX competition series
NEW YORK - Culinary titan Gordon Ramsay is setting aside his razor-sharp knives for the business world in FOX's all-new competition series, "Gordon Ramsay's Food Stars." 
The series, which will premiere in May, puts food industry entrepreneurs through a multitude of challenges designed to showcase their business skills, test their drive and convince Ramsay they have what it takes to earn his personal investment of $250,000. 
"I want to back someone that I can really believe in," Ramsay, the Emmy-nominated and BAFTA-winning food star, said In a sneak peek of the show. "It's not just an investment; it's a partnership." 
Each week, 15 aspiring moguls handpicked by Ramsay, will be challenged in all aspects of running a food enterprise, including creating, marketing and selling to real customers, according to FOX. In addition, their progress will be evaluated by Ramsay, guest judges and curated focus groups.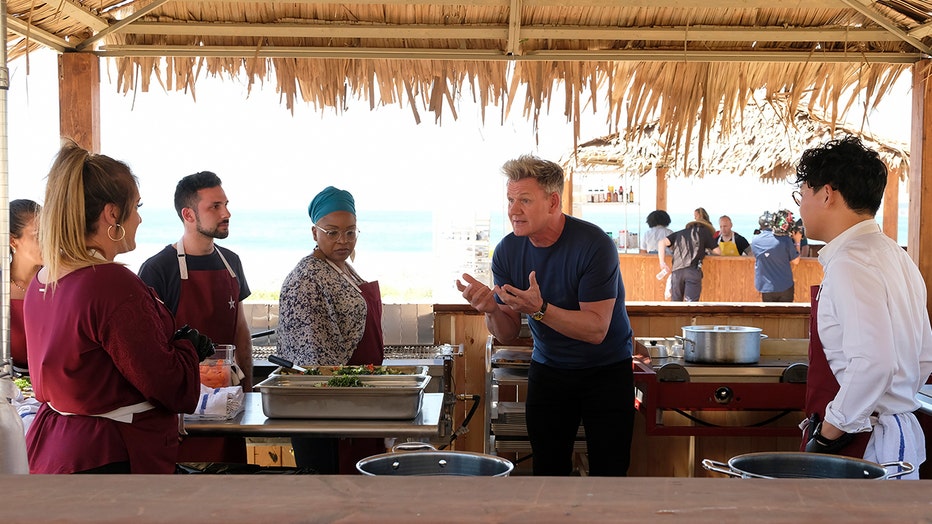 "They will compete to win my backing – a quarter of a million dollars of my own money," Ramsay continued.
To gain Ramsay's support, it will take more than a great idea. They need to survive Gordon Ramsay – the only angel investor.
RELATED: FOX's 'Next Level Chef' judge hopes to inspire more Black women to follow her path
"Gordon is among the most influential forces in the culinary world, and with 'Food Stars,' he expands that reach by elevating the entrepreneurial dreams, ideas and innovations our contestants are introducing to the food industry," said Allison Wallach, the president of unscripted programming at FOX Entertainment. "Gordon has been a long-time, valued, prolific partner to us at FOX, and as audiences will see in 'Food Stars,' he never slows down, always delivering incredible new, compelling concepts in culinary and lifestyle entertainment."
Ramsay is the only talent on air in the U.S. with four primetime national network shows. He hosts and executive-produces "Next Level Chef," "Hell's Kitchen," "Masterchef," "Masterchef Junior" and the upcoming "Gordon Ramsay's Food Stars," all on FOX, in addition to specials, including 2021's "Gordon Ramsay's American Road Trip."
"Food Stars" will premiere on Wednesday, May 24, immediately following the 13th season of Ramsay's other hit series MasterChef.
This story was reported from Los Angeles. This station is owned by FOX Corporation.