Gov. Snyder, others sued in racketeering lawsuit over Flint water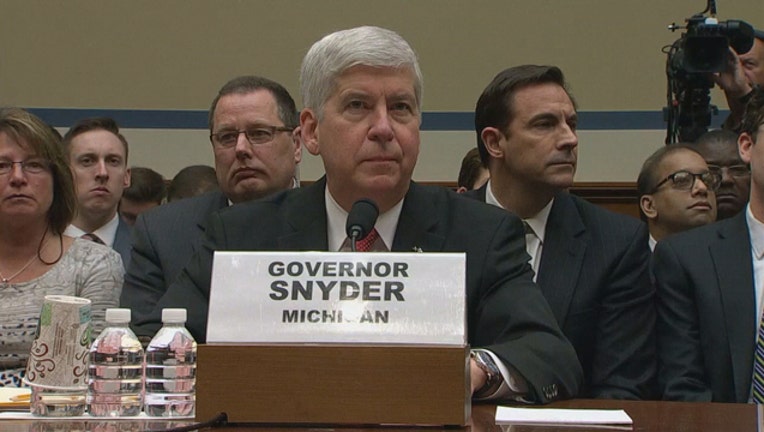 article
LANSING, Mich. (WJBK) - Hundreds of residents of Flint, Michigan, have filed a racketeering lawsuit targeting Gov. Rick Snyder and other state and local officials over lead contamination of the city's drinking water. 
Attorneys spoke Wednesday morning about the lawsuit, saying the officials knew the water in the Flint River was contaminated with lead but continued using it as part of a larger plan to balance the books. You can watch a replay of their news conference regarding the lawsuit here.
The case was filed Wednesday in U.S. District Court in Flint. It's one of many suits arising from the decision to switch Flint from the Detroit water system to the Flint River in April 2014. It was considered a temporary move until Flint could join a new water authority that would pipe water from Lake Huron.
The new lawsuit accuses Snyder and others of hatching a "wrongful scheme" to raise money for the debt-ridden city. It says instead of seeking bankruptcy protection, officials had Flint stop buying clean, safe water from Detroit.
The lawyers claim an estimated $50 million collected from water bills was used to fix the budget.
The governor's chief of staff, the Michigan Department of Environmental Quality and the Department of Health and Human Services are among those named in the complaint.
Snyder spokesman Ari Adler declined comment on the suit.
The Associated Press contributed to this report.