Grosse Ile woman among 6 arrested in Atlanta for protest that turned violent
FOX 2 (WJBK) - A Grosse Ile woman will remain in an Atlanta jail connected to the violent protests on Saturday. A Georgia State Police shooting that killed an activist, sparked the demonstrations that took a destructive turn.  
The six people who police arrested, appeared in court Monday, among them a Michigan native.
"Next position five: Emily Murphy."
Judge: "Emily, give me a thumbs up if that's you?"
In a face mask and jumpsuit, Emily Murphy took her seat to learn her immediate fate in the aftermath of the chaos which unfolded on Atlanta's downtown streets hours earlier.

Murphy is one of six people police arrested in connection to this weekend's protests.  The 37-year-old from Grosse Ile faces several charges — including felony arson, domestic terrorism, interference with government property and criminal damage.
"We submitted as well judge, that she is a clear danger," said the prosecutor. "In fact, you look at the facts and circumstances that are related to this case."
As the prosecutor called Murphy a flight risk and "clear danger to the community" she shook her head. He said it's because Murphy is not from Georgia and has past misdemeanor convictions in Minnesota.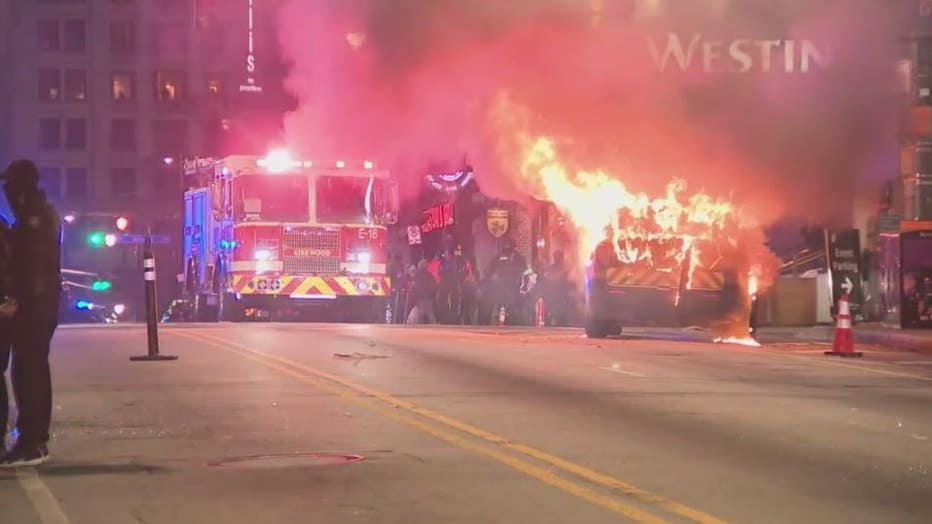 The prosecutor presented examples of a city battered and burned over the weekend.  In the aftermath, protestors destroyed businesses and someone shot a Georgia Highway patrolman.
Murphy's attorney argued that she's cooperated with police in her past misdemeanor arrests and that she's in good standing as a certified public accountant, who protested but wasn't near the destruction.
"Ms. Murphy was a good mile away from the scene of the incidents that happened on the 21st," said her defense attorney. "She was looking at, I think it was, MLK Boulevard, and this stuff happened elsewhere."
In the end, the judge chose a no bond ruling because of Murphy's felony charges.
He believes her being from Michigan makes her more of a flight risk.
"My problem, Mr. Bass, is I have these valid warrants in front of me that allege serious felonies," said the prosecutor. "It's different from the past misdemeanors."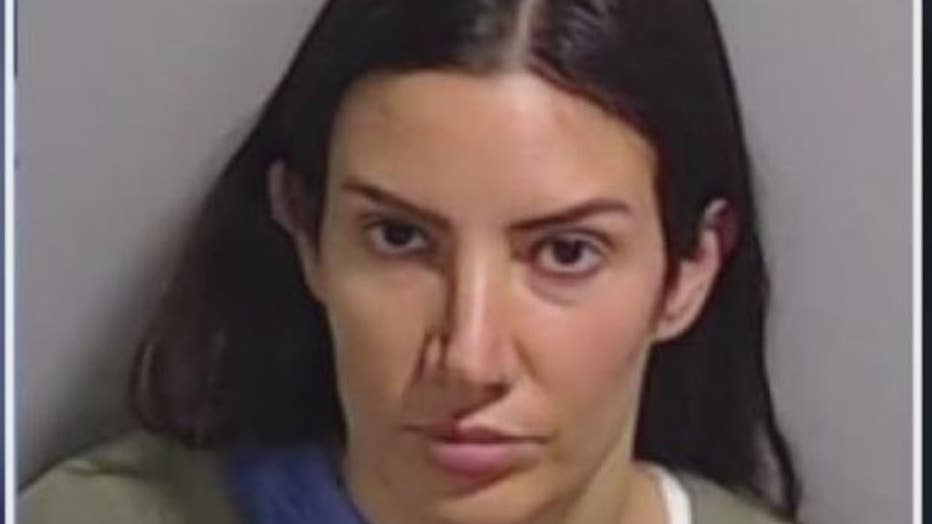 Emily Murphy of Grosse Ile