Group holding Tigers event to help Ms. Wheelchair Michigan compete for national title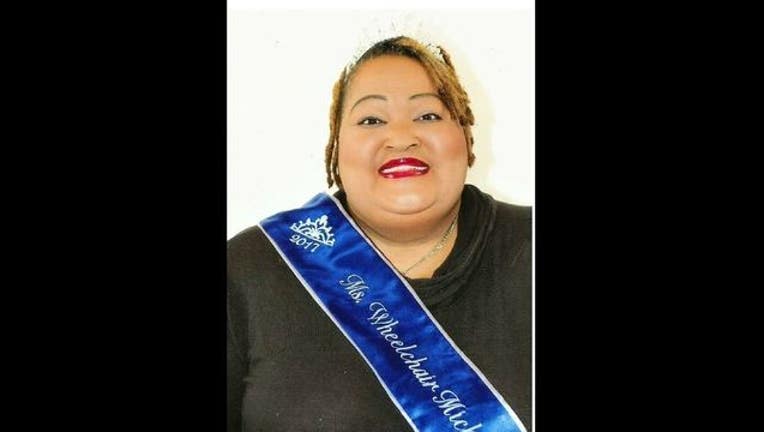 article
(WJBK) - Now that she's been crowned Ms. Wheelchair Michigan, Adrenia Wright has her eyes on the national title.
On Saturday, Sterling Heights-based organization Think Beyond the Chair is taking donations to help Wright cover the cover the cost of her entrance fee for Ms. Wheelchair America 2018.
Wright, from Goodells, Mich., was crowned Ms. Wheelchair Michigan 2017 on February 18 in a competition that included interviews, workshops and a platform speech.
She uses a wheelchair because of an auto immune disease Sarcoidosis and injuries sustained from a crash when a drunk driver hit her in 2006, damaging her back and vertebrae. Before her diagnosis in 2000, she served as a paramedic and now volunteers with women and children affected by substance abuse.
This summer, Wright plans to head to Erie, Pennsylvania to compete in Ms. Wheelchair American 2018 from Aug. 14-20. CLICK HERE to learn more about the Tigers event to help her enter the pageant. 
Wright say she's proud to represent a community that lives with challenges, but refuses to let those challenges stop them from their dreams.
"The disabled community is the only social group comprised of people from all religions, ethnicities, cultures, lifestyles, classes, levels of education, and socioeconomic tiers," she told Fox 2. "This is because if a disability was not present at birth anyone is subject to acquiring a disability through accident or illness during their lifetime."