Helping Handzzz delivers left-over Ramadan food to the hungry in Metro Detroit
DEARBORN, Mich (FOX 2) - Muslims around the world are celebrating Ramadan fasting from sunrise to sunset. When night falls, they feast and one local group is working to make sure none of it goes to waste.
"I have to just give it all you know, to God. And really, He's stood by us from the beginning," said Nadine Daoud. "And it's God's work."
Every Ramadan for the past seven years a group of young people in Dearborn have been lending their Helping Handzzz feeding families and the homeless across Metro Detroit.
"During Ramadan, we have really big family feasts," said Nadine. "And it just came about that we always have food left over that is untouched, and still really good, but just gets forgotten about."
Nadine Daoud is a pharmacist and she started Helping Handzzz back in 2017 out of her grandmother's basement during the holy month of Ramadan. A month during which charity and good will are deeply important.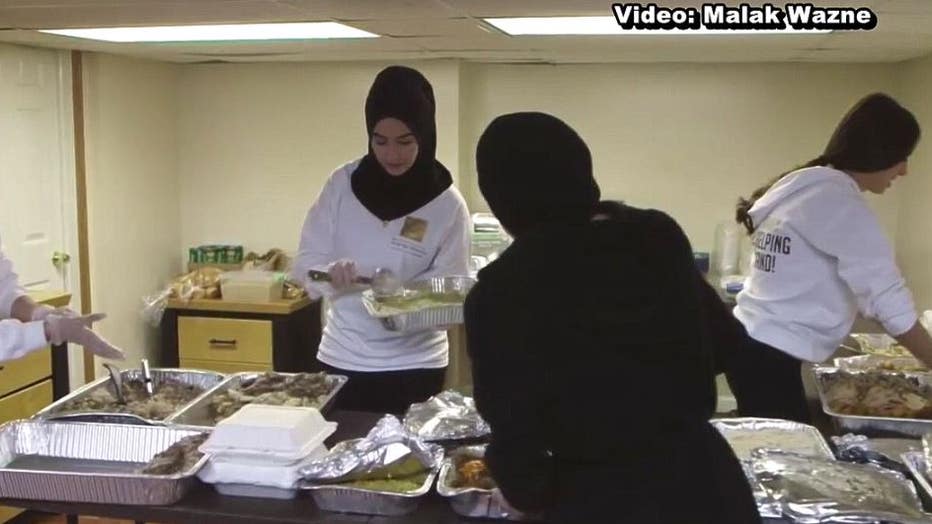 "I just threw a flyer out there, and I said, Hey, if anybody else has any untouched food, I'll take it with me," she said. "And then from there, it got blown up."
Her friends Sarah, Miriam and Daoud have been a part of Nadine's mission to give back through food and fellowship since day one.
Now, their community-based organization is feeding even more mouths thanks to countless sponsors and hundreds of volunteers. And it's all done - before and after - breaking their fast.
"Once these volunteers pick up from the sponsor's address, and then also a pantry box, they get sent to a family who is being sponsored," said Miriam Hachem, a volunteer. "And then they deliver the meal. That is before we break our fast."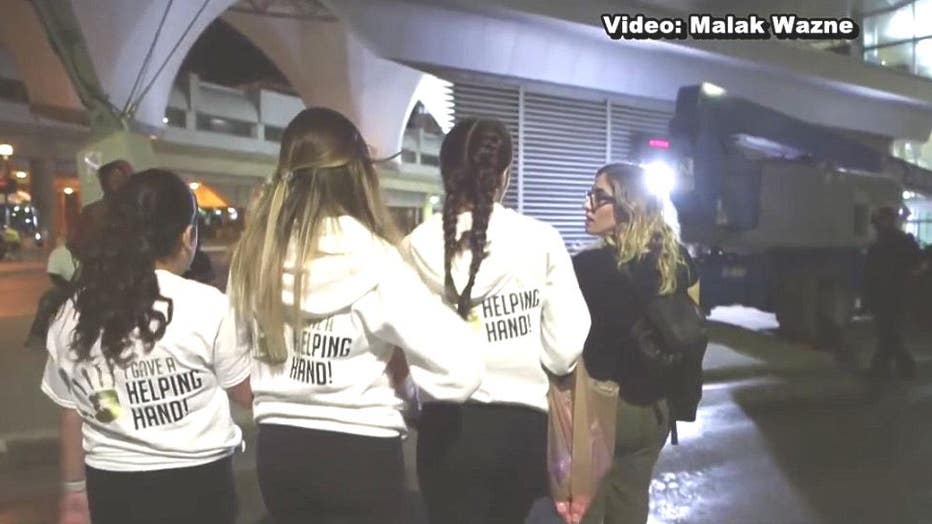 After fasting breaks, vounteers pick up left-over food that meets their criteria in Dearborn and Dearborn Heights. Then they head downtown to distribute to the homeless and to shelters.
"As our group has grown to the hundreds of volunteers we've seen over the years, we've kind of been able to take a directing route," said volunteer Daoud Wehbi.
Amanda Abdallah "I love what we do. I love helping other people. It's been awesome," said Amanda Abdallah, volunteer.  
If you live in the Dearborn or Dearborn Heights areas, Helping Handzzz will be collecting and picking up some of that unused food for every night between the hours of 9 p.m. and 10 p.m. during this Holy Month. They also offer drop off..options.