HopCat announces new name for Crack Fries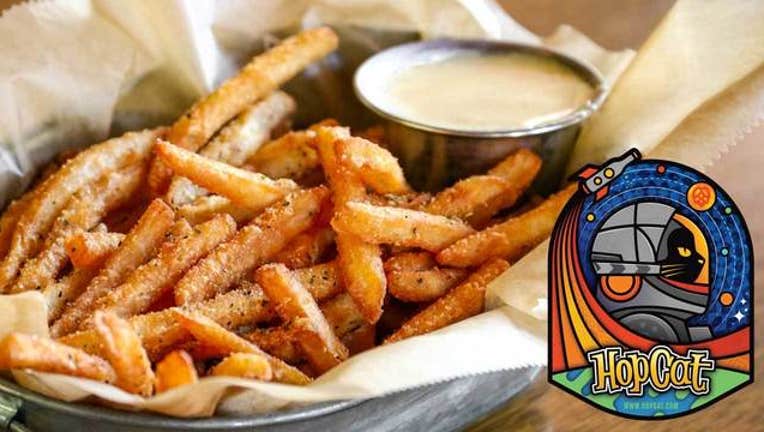 (FOX 2) - About a month after a Michigan-based beer bar said it was changing the name of its most iconic menu item, HopCat has announced what it's now calling their French fries. 
Cosmik Fries. 
The side item was formerly called Crack Fries, in reference to the addictive quality of the fries and their cracked pepper seasoning. But in December, the company said they're dropping the tongue-in-cheek name because "drug addiction isn't a joke." 
Rest assured, the recipe isn't changing. Just the name. The beer bar is in the process now of reprinting menus with the new name. 
So, why Cosmik Fries? 
The press release says HopCat has always branded itself on the love of music. You may have noticed several of the restaurants are decorated with some favorite artists.
The name Cosmik Fries comes from the founder's love of Frank Zappa. 
"One of Zappa's classic songs, "Cosmik Debris," mentions "the oil of Aphrodite" and "the dust of the great wazoo." We've yet to incorporate these ingredients into our seasoning, but you never know what the future holds," the press release said. 
HopCat is a restaurant and craft beer bar based in Grand Rapids, Mich. It has several locations throughout Michigan and other Midwest states. 
FOX 2 reported on this story from Southfield, Mich.