House for sale in Oak Park targeted by appliance thieves amid growing trend
OAK PARK, Mich. (FOX 2) - In a disturbing trend, an increasing number of people have been attending open houses with the intention of unlawfully entering the property at a later time.
On Sunday, four suspects were caught on surveillance video breaking into an Oak Park property on Eastwood Avenue; appliances were stolen and police are still searching for the suspects. 
"We believe it's a trend right now – definitely in Oak Park because we've had at least five (incidents)," said Oak Park Public Safety Lt. Marlon Benson. "These houses have been unoccupied or ready for rent or for sale."
While being shown to prospective buyers or renters, "it seems like the suspects are scoping these houses out. …and coming back at a later time," to steal appliances like stoves, heaters, air conditioners, fridges and more, Benson said. The items are then sold on the black market.
The house on Eastwood Avenue has been broken into at least twice before, the owner said. 
"Fortunately, with this incident, one of the suspects looked up at the ring camera and noticed it at the last minute," Benson said. "When he went to take the camera loose, it was able to capture a photo of all four suspects in the backyard."
Police are asking the public for assistance in identifying the four suspects. They are described as Black males between the ages of 18 and 15, wearing hoodies.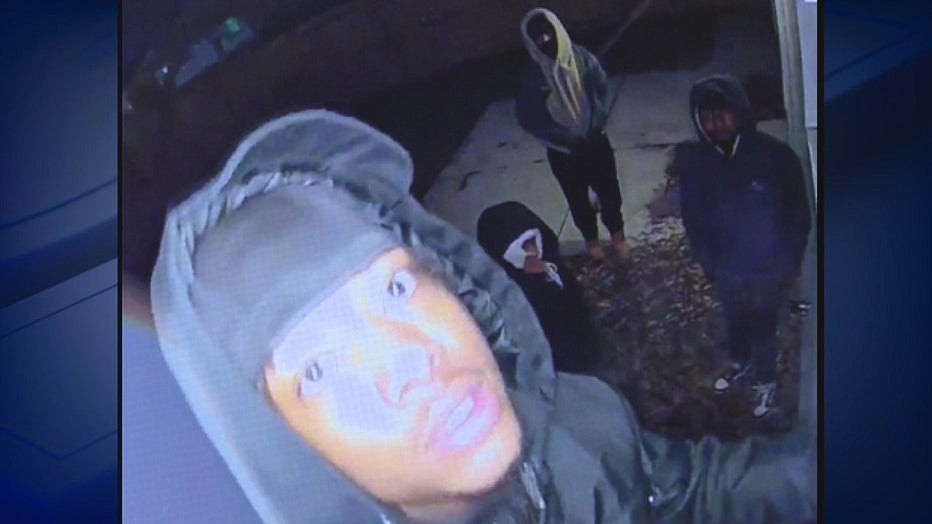 Anyone with information is asked to call Oak Park Public Safety at 248-691-7520.
Because these properties are unoccupied, many do not have alarms that sound when broken into, often causing the crime to go unnoticed for hours or even days. Police are now asking residents to start looking out for their neighbors' property.
Investigators are also hoping that blood found at the scene, after a suspect cut himself on broken window glass, will lead them to the suspects.
"Hopefully, (we) will receive some input from the state police as far as identifying him on DNA," Benson said.