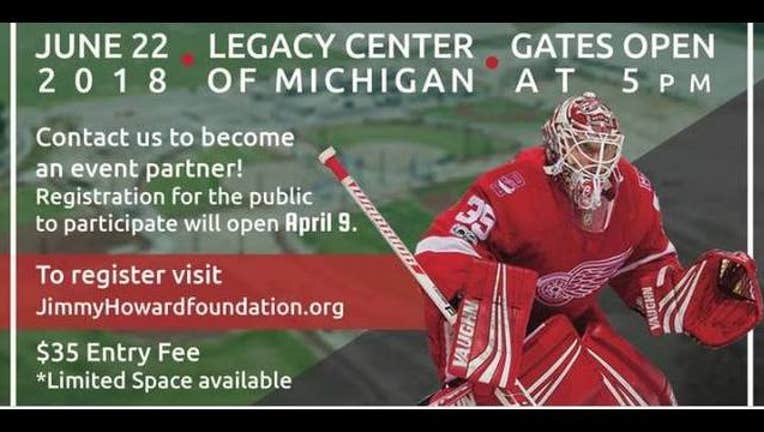 article
WJBK - Join the Jimmy Howard Foundation at Howie's Home Run Derby on Friday, June 22nd from 5:30 p.m. to 9:00 p.m! 
Participate in the Home Run Derby, or simply come to Legacy Center and bring the family. Meet some of your favorite Detroit Red Wing Players! In addition, enjoy the Kid Zone, Music, food trucks and more!
Entry at the gate is $10 (Children under 5 are FREE)
Participants will be broken up into the following age groups:
Group 1 - Ages 8-11
Group 2 - Ages 12-15
Group 3 - Ages 16-18
Group 4 - 18 & Up
*Space is limited per group!
All participants will receive a Jimmy Howard Foundation shirt to wear during the Home Run Derby!
Purchase tickets at https://www.eventbrite.com/e/howies-home-run-derby-tickets-44848954430
The event will take place at the Legacy Center, 9299 Goble Drive, Brighton, MI 48116.