Humane Society rescues pups from South Korean dog meat farm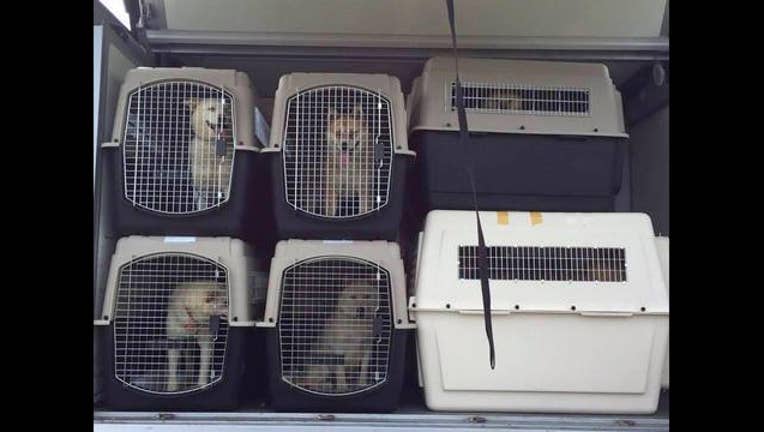 article
HELENA, Mont. (AP / FOX 11) - The Lewis & Clark Humane Society is caring for nine dogs a South Korean woman said she saved from being killed for meat.
Two dog farms near Seoul have closed as a result of Humane Society International's efforts that resulted in the rescue of 80 dogs, Humane Society director Gina Wiest said.
Several groups, including Free Korea Dogs and Humane Society International, worked with Jinoak Oh, who rescued the dogs from a chicken farm that planned to sell them for meat production, the Lewis & Clark Humane Society said. The other dogs were sent to other shelters.
The humane society plans an open house Tuesday to showcase the dogs from Korea, Wiest said. The animals don't yet understand English commands.
The dogs were transported from the Gin Oak Shelter, operated by Oh in South Korea, to Montana. Oh asked shelters in the United States on her web page for help, saying the dogs desperately needed help and were not being cared for.
The dogs were cleaned up at the Montana shelter and given a microchip if they get lost after being adopted, the Helena Independent Record reported.
An adoption price hasn't yet been set, although it is typically $120 for a dog, which pays for spaying or neutering, vaccinations and time spent at the shelter pending adoption.