Idaho murders suspect Bryan Kohberger was busted in PJs, stuffing trash in Ziploc bags, prosecutor says
When a tactical team burst into the Kohberger residence in Albrightsville, Pennsylvania, late last year, police allegedly found Idaho student murders suspect Bryan Kohberger with gloves on, stuffing his trash into Ziploc bags, according to a local prosecutor.
Investigators also noted in recently unsealed search warrants that they took a pair of Ziploc bags from Kohberger's car the same night.
One had a pink zipper. The other was green. Court documents did not specify what police found inside either.
Pennsylvania State Police and the FBI raided his parents' home in the Pocono Mountains in the early hours of Dec. 30, seizing numerous articles of dark clothing, several knives, a gun and his Hyundai Elantra after they tracked him there from Washington State University.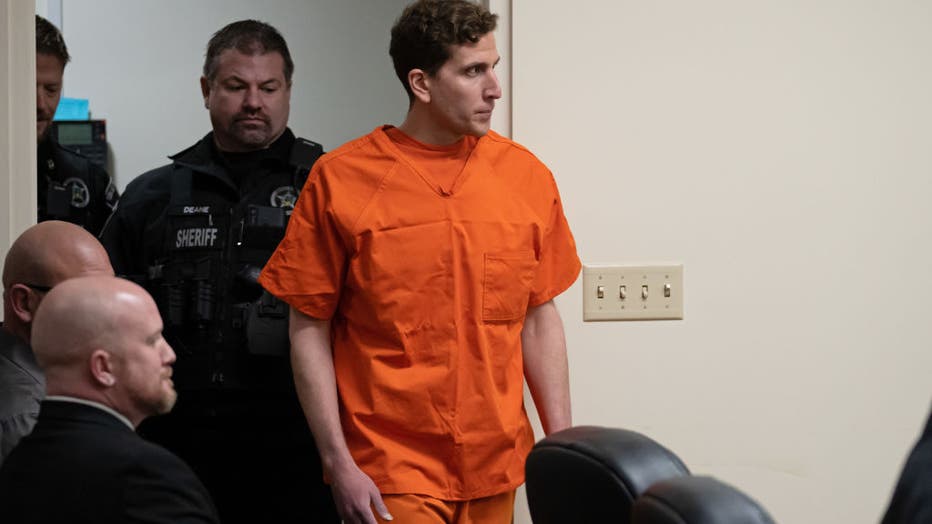 MOSCOW, IDAHO - JANUARY 05: Bryan Kohberger, right, appears at a hearing in Latah County District Court on January 5, 2023, in Moscow, Idaho. Kohberger has been arrested for the murders of four University of Idaho students in November 2022. (Photo by
Kohberger was a criminology Ph.D. student in Washington, just a few miles away from where police allege he killed four University of Idaho undergrads, some of them as they slept, around 4 a.m. on Nov. 13.
RELATED: Bryan Kohberger lawyer blasts 'grotesquely twisted' media coverage of stabbing that killed 4 Idaho students
Kohberger had a master's degree in criminal justice from DeSales University, and was supposed to have been a standout student.
And he likely waived extradition to Idaho out of curiosity about how police there established probable cause, Monroe County, Pennsylvania, First Assistant District Attorney Michael Mancuso said during a news briefing after the arrest.
"Kohberger was found awake in the kitchen area dressed in shorts and a shirt, wearing latex medical type gloves and apparently was taking his personal trash and putting it into separate Ziploc baggies," Mancuso would tell the Poconos' BRC 13 news station months later.
He did not immediately return messages from Fox News Digital on Wednesday.
RELATED: Idaho student murders suspect Bryan Kohberger could face death by firing squad under proposed law if convicted
Now, Kohberger is an inmate at the Latah County Jail in Moscow, around the corner from the crime scene.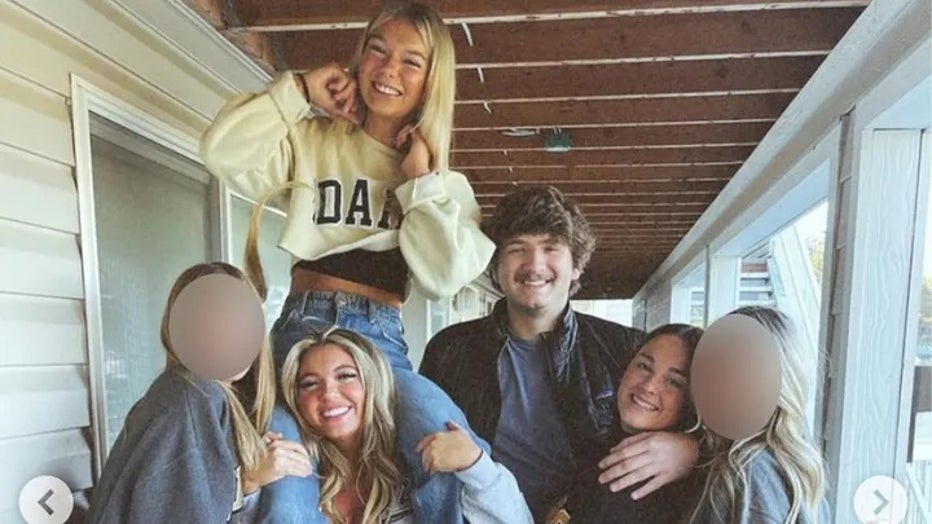 Ethan Chapin, 20, Xana Kernodle, 20, Madison Mogen, 21, and Kaylee Goncalves, 21, along with the women's two other roommates in Kaylee Goncalves' final Instagram post, shared the day before the slayings. (@kayleegoncalves/Instagram)
Days before the raid, police found a familial DNA sample in the Kohbergers' trash bin that matched evidence collected from the snap of a Ka-Bar knife sheath found next to one of the Idaho victims, Madison Mogen.
They did not find a direct match, however — but that likely changed after they took DNA samples directly from the suspect upon his arrest.
RELATED: More Bryan Kohberger documents released in Pennsylvania, knife, phone, masks seized
While the Pennsylvania search warrants reveal police seized several pairs of shoes, none listed appear to match the "Vans style" footprint left in blood in the victims' home.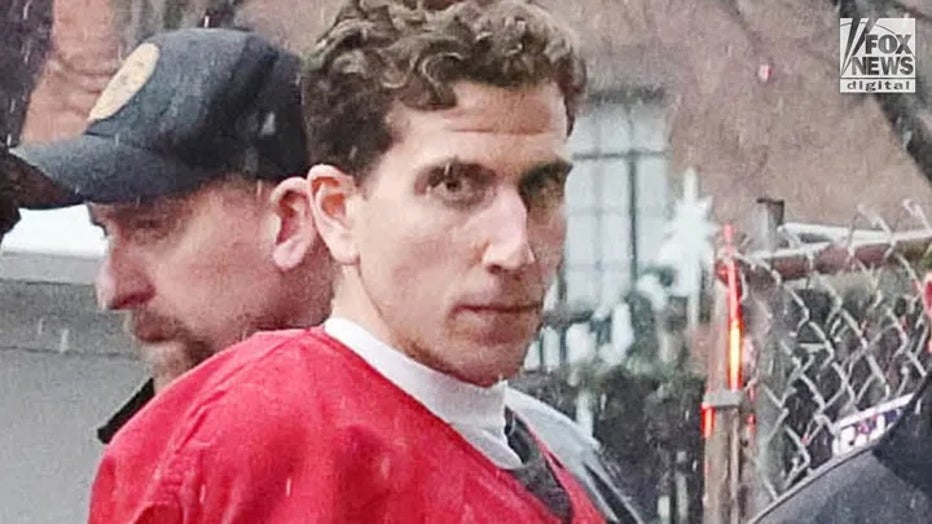 Bryan Christopher Kohberger is seen for the first time since his arrest Friday outside the Monroe County Courthouse in Stroudsburg, Pennsylvania. He is accused of the Moscow, Idaho, quadruple homicide. (Fox News Digital)
However, Mancuso told BRC 13 the shoes police did recover could still be valuable to prosecutors.
RELATED: Bryan Kohberger's Pennsylvania warrants: Experts break down key evidence
"I would be keen on the shoes, the size of the shoes, comparison to any shoe impressions that might have been recovered at the scene," he said.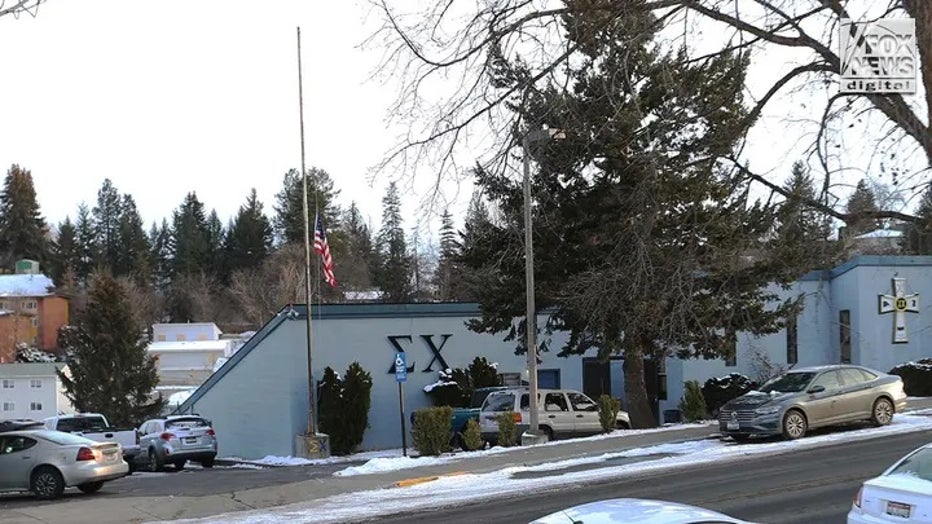 The University of Idaho's Sigma Chi fraternity house, where Ethan Chapin was a member, stands in the foreground of the boarded-up King Road crime scene in Moscow, Idaho, on Feb. 23, 2023. (Derek Shook for Fox News Digital)
Kohberger is due back in court on June 26 for a preliminary hearing on four first-degree murder charges in the stabbing deaths of Mogen, 21; her best friend Kaylee Goncalves, also 21; their 20-year-old housemate Xana Kernodle; and Kernodle's boyfriend Ethan Chapin, a 20-year-old member of the Sigma Chi fraternity who lived across the street and was sleeping over.