Idaho murders trial: Brian Kohberger's next court date revealed
MOSCOW, Idaho - The man accused of killing four University of Idaho students was back in court Thursday morning for a preliminary status hearing. 
Bryan Kohberger, 28, faces four counts of first-degree murder for the deaths of Ethan Chapin, Xana Kernodle, Kaylee Goncalves and Madison Mogen. He also faces one count of burglary for entering their home. 
Kohberger's attorney asked to delay a preliminary hearing until late June, and the judge has set it for June 26 at 9 a.m., expecting it to last for five days.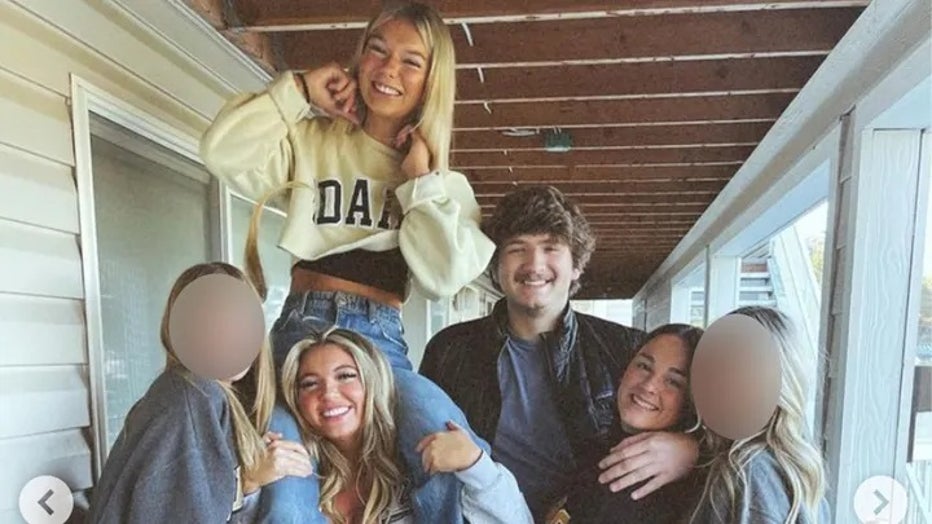 Ethan Chapin, 20, Xana Kernodle, 20, Madison Mogen, 21, and Kaylee Goncalves, 21, along with the women's two other roommates in Kaylee Goncalves' final Instagram post, shared the day before the slayings. (@kayleegoncalves/Instagram)
During the hearing, Kohberger confirmed to the judge that he waived his right to a speedy preliminary hearing. He will remain in custody until his the preliminary hearing at the end of June.
"He's willing to waive timeliness to allow us time to obtain discovery in the case and be prepared," Kohberger's attorney, Anne Taylor, told Magistrate Judge Megan Marshall.
Latah County Prosecutor Bill Thompson said he had no objection to waiting until June or even July for the preliminary hearing.
Last week, Kohberger made his first court appearance in Latah County, Idaho where a judge ordered he be held without bond. He has not yet entered a plea in court. 
RELATED: Idaho murder victims: Who were Ethan Chapin, Xana Kernodle, Kaylee Goncalves, Madison Mogen
Thursday's court appearance was a preliminary status hearing, which typically determines the next steps in the case and the magistrate judge discuses scheduling with his attorney and the prosecutor. 
Sometimes decisions will be made at status conferences that change the trajectory of the case — for instance, a defendant could waive their right to a speedy trial or agree to skip the preliminary hearing — but more often the conferences are about things like agreeing on future court dates, discussing how many days each side will need to present testimony, or making sure both sides have access to any evidence they need.
The next major court appearance could be a preliminary hearing, when Thompson will be expected to show the magistrate judge that he has enough evidence to justify moving forward with the felony charges. If the magistrate judge agrees, the case will be "bound over" into Idaho's 2nd District Court, and a district judge will take over the felony case. Then Kohberger will have a chance to enter a plea to the charges. If he pleads not guilty, the case will begin working toward a trial. If he pleads guilty, a sentencing hearing will be set.
RELATED: Idaho murders suspect Bryan Kohberger was unknown to victims, family lawyer says
There's no guarantee that a preliminary hearing will occur, however. Defendants often agree to skip preliminary hearings for all sorts of reasons, and skipping one does not imply any admission of guilt. Likewise, if a defendant loses a preliminary hearing, they are still presumed innocent in the eyes of the law, and the preliminary hearing cannot be used against them when the case goes to trial.
The prosecutor has not yet said if he will seek the death penalty in Kohberger's case. If Thompson decides to seek the death penalty, he has to file a formal notice with the court no later than 60 days after Kohberger enters a plea.
A magistrate judge has also issued a gag order barring the attorneys and any agencies involved from talking about the case.
According to documents, authorities began suspecting Kohberger for the murders less than two weeks after the Nov. 13 slayings.
Detectives connected him to the murders through his DNA was found on a knife sheath at the murder scene and cellphone records. He was arrested in Pennsylvania more than a month later.
The Associated Press contributed to this report.