Illegal border crossings spike in Detroit, CBP says massive increase across northern border
DETROIT (FOX 2) - Border Patrol Agents are seeing a sharp increase in illegal crossings across the northern border and those trying to come into our country illegally are getting more and more creative with their means to get in.
From scuba diving across the Detroit river to a homemade submarine, illegal travelers want into the United States. Last week, U.S. Customs and Border Protection allowed us an exclusive look inside their operations.
When we were allowed access, a fresh blanket of snow had just fallen and CBP agents were patrolling on snowmobiles. Chief Patrol Agent Robert Danley said the temperatures or weather aren't going to slow them down.
"We don't believe the organizations that are using this area are going to stop because it's cold," Danley said.
He said they've seen some innovative crossings that include flying contraband into the U.S. on drones. According to Danley, the organizations behind it are mostly from the southwest border and are smuggling in people, guns, and drugs.
"It's happening in very good neighborhoods. It's happening in marinas where legitimate businesses are operating. But these folks are taking advantage of the narrow river between the countries," he said.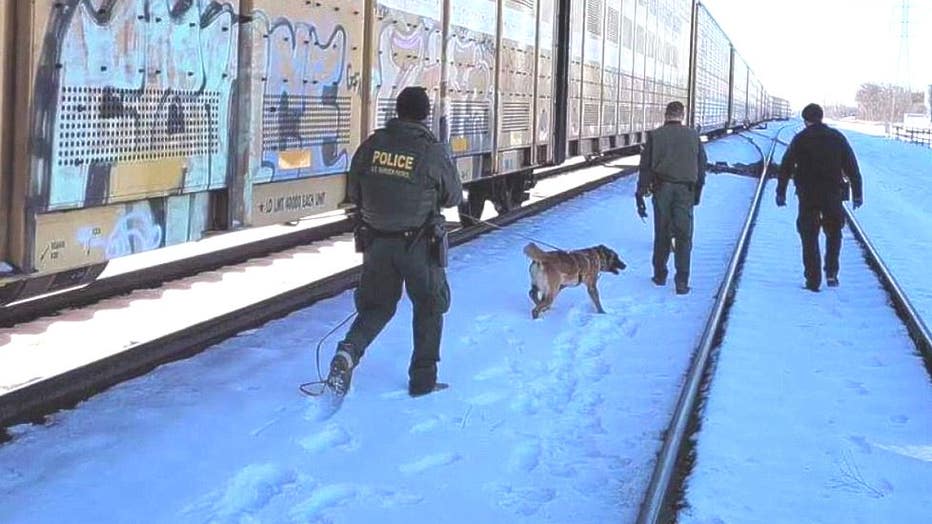 In Detroit, there have already been more arrests at the border in 2023 than all of last year. And it's only February. That's a trend U.S. CBP is seeing across the border.
"Across the northern border we have seen an increase of 431% and that's all the way to Pacific to the Atlantic Oceans," Danley said. "Primarily we are seeing Mexican and Brazilians however there are a lot of folks traveling into Canada using electronic travel which is a Visa free travel into Canada.."
Part of the reason for the increase, Danley said, is that COVID restrictions and regulations in general are more loose when traveling into Canada.
Now CBP has eyes on all modes of crossings - including trains.
"Just up and down on the train looking for places people like to hide," he said.
But the CBP needs help tracking down those crossing illegally across the enormous border.
"We really need the community to provide us with as much information when they see something out of the ordinary," Danley said.