Illegally parked Flintstones car reunited with owner in Key West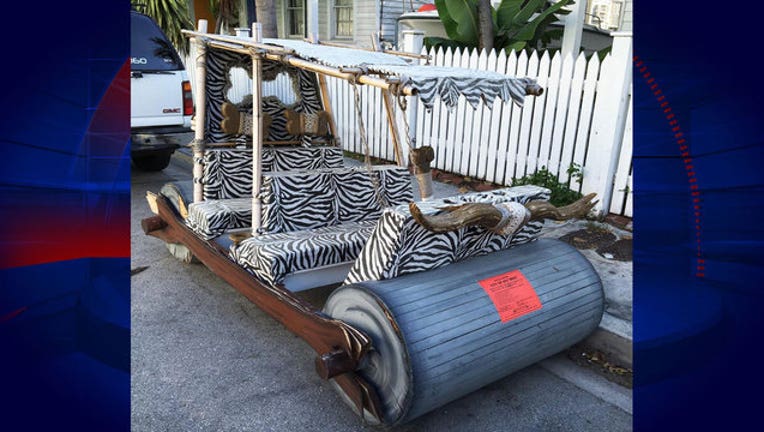 article
KEY WEST, Fla. (WOFL FOX 35) - After an exhaustive search, and with the help of social media, the City of Key West was successful in locating the owner of this "Flintstones" car.
The vehicle, which resembles a car from the popular television show, The Flintstones, was parked at 828 Emma Street and had been red tagged by officials, as it was parked illegally in the public right of way.
"The City would really like to find the owner before we have to take it away," read a post by the city on its Facebook page.  "This vehicle cannot be considered abandoned without going through a legal process," another post read. 
The Facebook post was later updated saying they found the owner.  All together now!  ♪ ♫ Flintstones, meet the Flintstones.  They're the modern stone age family ... ♪ ♫