Infiniti electric concept car wouldn't run, misses NAIAS reveal in Detroit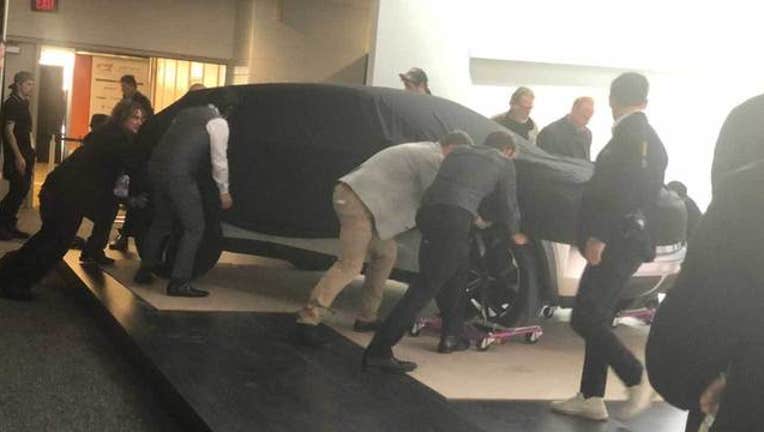 article
DETROIT (FOX 2) - No matter how much you rehearse, sometimes things just don't go according to plan. 
That's what happened Monday morning at the North American International Auto Show in Detroit. A temperamental Infiniti electric concept car wouldn't run and couldn't make it on stage for the Nissan luxury brand's news conference.
"You can't see it but it is here," Karim Habib, executive director of Infiniti design, said sheepishly before starting a speech about more of the vehicle's attributes.
Habib explained some of the SUV's high-tech features, including futuristic dashboard screens. But when he said "Here it is!" a video was displayed on a large screen behind the stage, but the car didn't budge.
Instead the Infiniti QX Inspiration stood backstage covered by a black tarp. 
The Infiniti concept SUV is supposed to show off the future design of Infiniti luxury vehicles.
"The Infiniti QX Inspiration, like many stunning beauties, is a bit of a diva and decided to delay her debut," brand spokesman Trevor Hale said in an email. "That's show business." 
The car eventually made its way out onto the floor later Monday afternoon for the big reveal.
The Associated Press contributed to this report