Inmate who admitted to killing cellmate: 'There's one less child molester'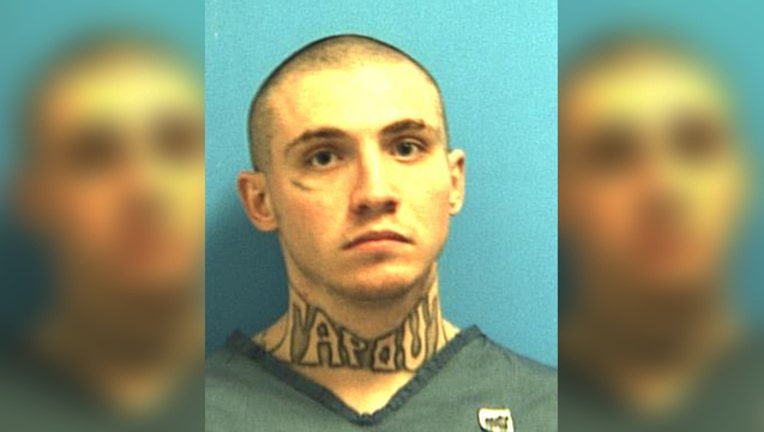 article
MARIANNA, Fla. (WJBK/AP) - Florida authorities say an inmate who killed his cellmate last month while awaiting trial for killing another cellmate in 2015 targeted at least one of them because he was a child molester.
The News Herald in Panama City, Florida, reports 21-year-old Frederick Patterson III said he killed his 82-year-old cellmate Arthur Williams on Jan. 15, and told correctional officers that "there's one less child molester on the streets."
Patterson was serving time for a burglary conviction prior to the 2015 murder of another inmate, 45-year-old Scott Collinsworth, who was convicted of robbery. Patterson was convicted of beating the man to death and on Thursday was sentenced to life in prison without parole. 
According to the News Herald, Williams was killed in a similar attack two weeks before the conviction.
Patterson now faces a first-degree murder charge for Williams' death. The 82-year-old allegedly tried to lure a 9-year-old boy into his car. He had been ruled incompetent 10 days earlier and was being held in the Jackson County Correctional Facility awaiting transfer to a mental facility. 
According to the Marianna Police Department, officers found Williams face-down in the cell that the two men shared in a large puddle of blood. He was pronounced dead and had multiple injuries to his face.
Police said in the back of Williams pants, they found two documents. The first contained picture of Collinsworth with the words 'Chomo #1' - slang for child molester - on the top. The other document had a picture of Williams with the words 'Chomo #2'. 
Patterson was removed from the cell and agreed to talk to police. He said that the two had been cellmates in maximum security for two weeks and that he planned to kill him the entire time, police said.
"When asked about this, Patterson replied because Williams likes kids," officers wrote. "Patterson said Williams told him stories about touching kids during their time as cellmates."
In gruesome detail, he explained to police how he killed him: he said he waited until the 1 a.m. security check when he believed Williams would be asleep. Then he said he dragged Williams from his bunk, stomped on his head, and slammed him into the concrete floor and beat him after he appeared to be dead. 
He then said he put Williams' charge sheet and a picture of a victim in the back of his pants. Police report that Patterson was "very matter of fact and smiling throughout the interview."
Williams, originally from Ontario, was arrested in October after a 9-year-old boy said he tried to get him in his car and then followed him for multiple days after.
------------
Information from the Associated Press was used in this report.