'It's like hell': Michigan family's relative in Ukraine shares struggle against Russia invasion
FOX 2 - In the Nine Mile and Jefferson area, the street is lined with Ukraine flags in support.
"We're gathering humanitarian aid mainly," said Anthony Pate."Medical supplies, warm clothing, things of that nature. We are packaging it here. We just acquired a 40,000 square foot distribution center in Detroit.
"We're going to shipping there with other with other organizations. We are going to truck from here to a number of locations in the United States, where we have dedicated aircraft that's going to flying daily to Poland. (That's) where we have trucks in Poland and Ukraine to insure that it gets to the right place at the right time."
FOX 2: "And why are you doing this?"
"For my wife and family," Anthony said.
Anthony's wife is from Ukraine. FOX 2 spoke to their niece Snizhana Siletska earlier today, who lives in the south part of  Ukraine in Odessa.
"This city is on fire," she said. "People are stuck there. They are running out of food, they don't have water, they don't have electricity, it's like a hell there."
FOX 2: "We are hearing that women can leave, men have to stay.  Have you thought about leaving your country?"
"No, this is my home, this is our land, and we stand for our freedom, for our independence, we will defend our borders and we want to put out Putin," said Siletska.
FOX 2: "What would you say to Putin right now if you could talk to him?"
"I'm really angry," she said. "I don't know, I have a lot of curse words right now. Can I say that I wish him to be dead? I don't know."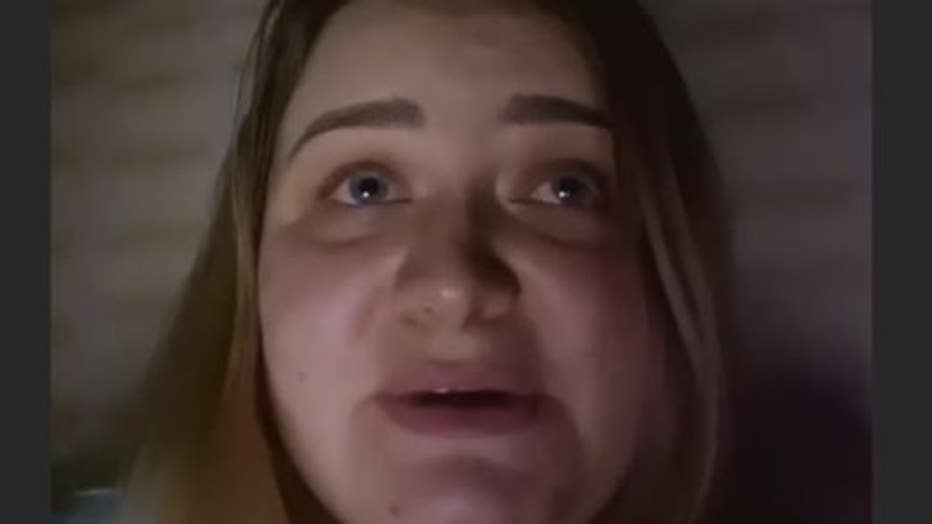 Snizhana Siletska speaks to FOX 2 from Ukraine.
FOX 2: "What do you want the Americans to know why are you in your country in this particular war?"
"We must find agreements, we must live in peace, because we're living on the same planet," she said. "We don't have to make war. It is not a solution to make war.
Take care of yourselves, take care of your family, and (tell) them that you love them every day, because for some people it could be the last moment in the last day."
Siletska added that she is grateful for all the support from her Detroit area family and from around the world.
To drop off supplies, the collection is being taken at 23225 Doremus Street, St. Clair Shores.
Donations are being collected by Anthony on Venmo @Anthony-Pate-12 and Apple Pay at 517-402-3648. Donations can also be dropped off at the Ukrainian Cultural Center, 6601 Ryan Rd, Warren.