Jolly Pumpkin, Chick-fil-A, Atwater Brewing highlight Detroit Metro Airport new restaurants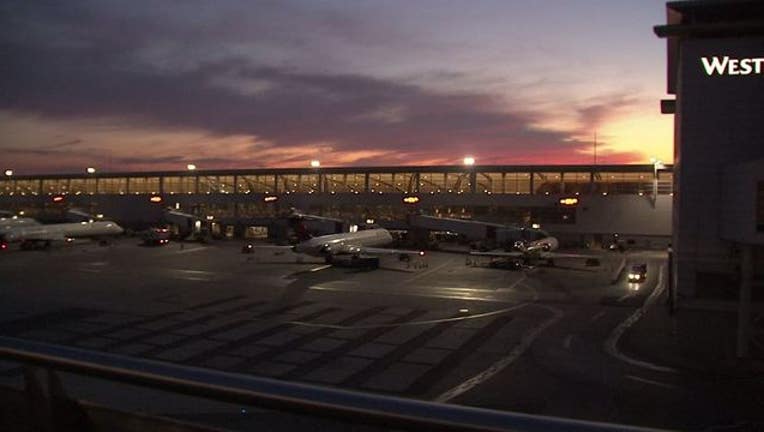 ROMULUS, Mich. (WJBK) - For the first time in ten years, Detroit Metro Airport is expanding its food options with a completely refreshed plan that includes Zingerman's Coffee, Atwater Brewery, Chick-fil-A, and Jolly Pumpkin.
The airport authority announced the new offerings at Detroit's North Terminal in a press release Monday morning, saying that travelers at DTW can expect the refreshed offerings to start as early as next spring. Construction is expected to be complete by 2020.
Here's what will soon be at the North Terminal:
Air Margaritaville & Detroit Street Café featuring Zingerman's Coffee
Atwater Brewery
MOD Pizza
Anita's Kitchen Lebanese Café
Brioche Dorée
Cantoro Italian Market Trattoria
Chick-fil-A/Pei Wei Asian Diner 
Common Grace Coffee Company
Jolly Pumpkin Taphouse
Outback Steakhouse
Starbucks
McDonald's
National Coney Island
Of the new offerings, seven are Detroit-based businesses. 
Before you say 'Hey FOX 2, there's already a Chick-fil-a' we want to say a) thanks for reading and b) you're right, but that's the McNamara Terminal. 
"For the first time since the North Terminal opened in 2008, we're completely refreshing our food and beverage program," said Wayne County Airport Authority Interim CEO Chad Newton. "The concessionaires were selected after a rigorous evaluation process. All four have experience operating at Detroit Metropolitan Airport and exceeded our requirements for partnering with ACDBEs-Airport Concessions Disadvantaged Business Enterprises. We're confident they will deliver a world-class dining experience for our customers."
Construction of the $21 million project is expected to start this fall.