Judge Damon J. Keith dies at 96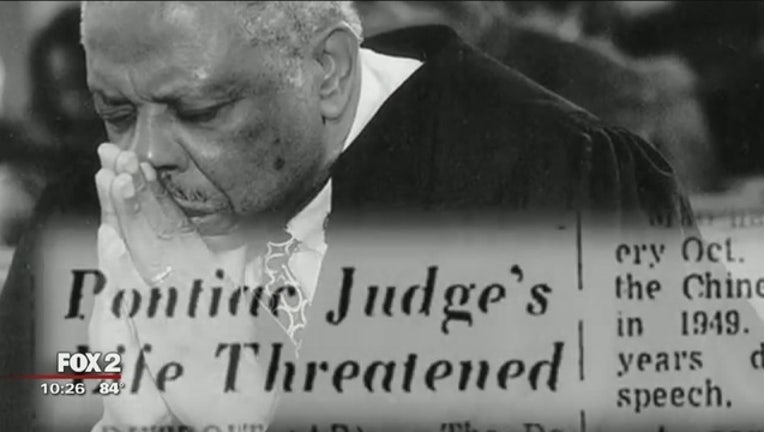 article
(FOX 2) - WEB UPDATE: 
The public viewing for Judge Damon Keith will be held May 11 from 8 a.m. to 8 p.m. at the Charles H. Wright Museum.
The funeral will be held at 10 a.m. May 13 at the Hartford Memorial Baptist Church.
Officials have just confirmed that Judge Damon J. Keith has passed away at the age of 96. 
Michigan Secretary of State Jocelyn Benson issued the following statement:
"Our country has lost a legal titan who spent more than half a century as a crusader for civil rights. His decisions from the bench prevented the federal government from infringing on individual liberties and helped to battle systemic racism in corporations, municipalities and schools. I first came to Michigan to clerk for Judge Keith, who became my mentor. I was proud to serve as dean at the law school that houses the Damon J. Keith Center for Civil Rights. His quote, "Democracies die behind closed doors," is emblazoned above the center's entrance at Wayne State University Law School and should serve as a reminder to all of us as we aspire to the legacy he has left our nation."
Stay with FOX 2 for updates.