Judge dismisses lawsuit over Taylor Marine recruit's death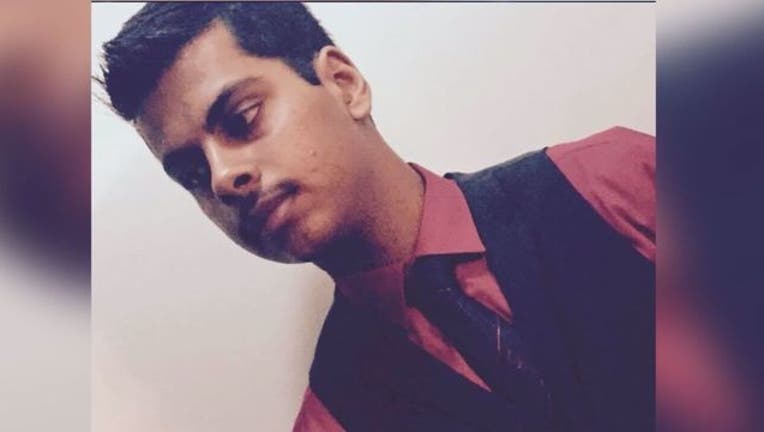 DETROIT (AP) - A judge has dismissed a lawsuit over the death of a Marine recruit from Michigan who killed himself after a confrontation with a drill instructor.
Federal Judge Arthur Tarnow expressed "strong reservations" Tuesday but said he must follow legal precedent, which bars civil litigation in military deaths.
Raheel Siddiqui died in 2016 at Parris Island, South Carolina. The Marine Corps said the 20-year-old Taylor, Michigan, man jumped to his death. Siddiqui's family filed a $100 million lawsuit, saying recruiters never disclosed that instructors had an anti-Muslim bias. The family received $500,000 in death benefits and insurance, but the judge says it's "woefully out of step."
RELATED:
There was evidence that drill instructors beat, choked and kicked recruits. Several Marines have been convicted for their roles in abuse at Parris Island.
A Marine Corps drill instructor, Gunnery Sgt. Joseph Feli, was sentenced Nov. 2017 to 10 years in prison for choking, punching or otherwise tormenting recruits, especially three Muslims, including Siddiqui. Among other things, he taunted the Muslims as "terrorists" or "ISIS" and ordered two of them to climb into a clothes dryer, spinning one of them around until he renounced his faith, the jury decided. 
Felix, a 34-year-old Iraq veteran, was also ordered to forfeit pay, demoted to private and given a dishonorable discharge. Felix was a central figure in what was found to be a group of abusive drill instructors at Parris Island. After the March 2016 suicide of one of the Muslims, a hazing investigation led to charges against Felix, five other drill instructors and the training battalion's commanding officer. Eleven others faced lesser discipline. 
The charges against Felix included commanding recruits to choke each other; ordering them to drink chocolate milk and then training them until they vomited; and punching recruits in the face or kicking them to the ground.
The government did not charge Felix with any crime directly related to Siddiqui's death. The judge, Lt. Col. Michael Libretto, did not allow testimony about whether Felix's actions were responsible for the recruit's death.
Felix was convicted of ordering Lance Cpl. Ameer Bourmeche into a dryer, which then was turned on as Felix demanded he renounce his faith. Bourmeche testified that he twice affirmed his faith and Felix and another drill instructor twice sent him for a bruising, scorching tumble inside the dryer. After a third spin, Bourmeche said, he feared for his life and renounced his religion. The drill instructors then let him out, he said.