Legendary comedian Don Rickles dies at 90, TMZ reports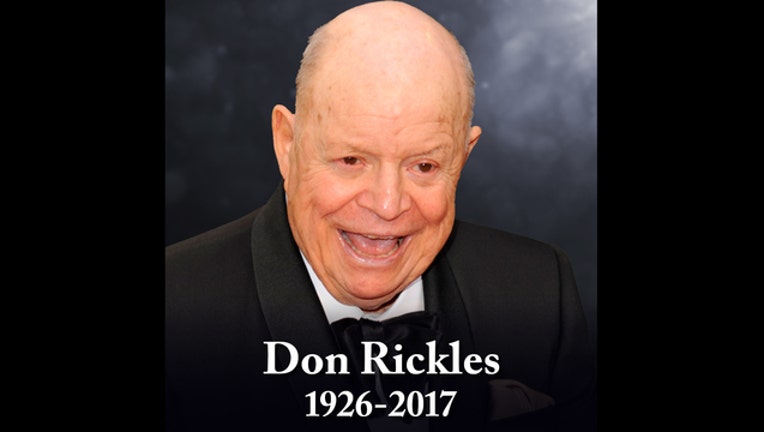 article
(WJBK) - Legendary comedian Don Rickles has died, according to a spokesman.
According to a TMZ report,  Rickles died of kidney failure at his home in Los Angeles.
Rickles was primarily known for his comedy routines and appearances on late night television gained more popularity in the late 90s and 2000s when the 'Toy Story' films were released. Rickles was supposed to voice Mr. Potato Head for 'Toy Story 4' which is scheduled for theaters in 2019. It's not known if any of his parts had been recorded before his death.
According to IMDB, he got his start in acting with the television series Stage 7 as the role 'announcer'. Throughout his career, he landed roles on 'Murphy Brown', 'Daddy Dearest', and 'Get Smart'.
This is a developing story. Stay with FOX 2 for updates.