Mackinac Policy Conference Agenda: June 1, 2018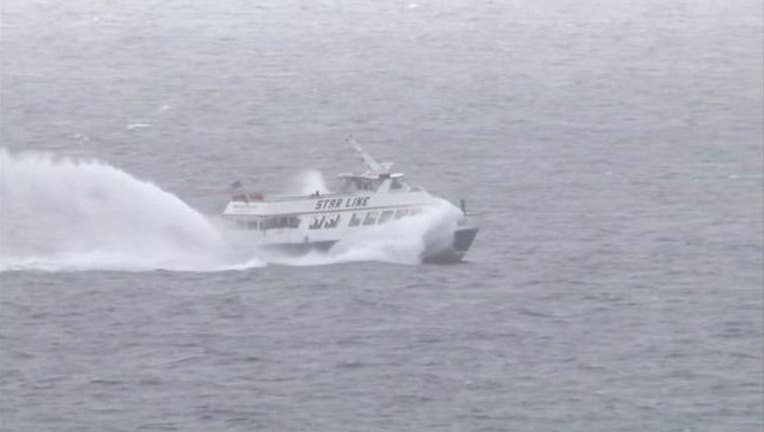 article
Compared to Thursday, Friday's slate is significantly smaller with a majority of action taking place in the morning. But they'll be debating some very important topics - like how to fix Michigan roads and what issues will be on the ballot this year.
Here's the lineup for Thursday, May 31st:
8:30 a.m. to 10:30 a.m. Morning View: Mackinac Uncensored
Emcees: Dennis Archer Jr., President, Archer Corporation Services; CEO, Ignition Media Group, Tammy Carnrike, COO, Detroit Regional Chamber
Summary: More than 20 opinionated and disruptive thought leaders with opposing viewpoints will emphatically close the Conference with good-natured banter about Michigan's hot-button issues. Segments will not occur in the order displayed below. Check back later for additional speaker confirmations.
Topics: 
Does Business Have a Political Party?
Host: Lindsay VanHulle, Capitol Correspondent, Bridge Magazine
Panelists: Dennis Cowan, Partner, Plunkett Cooney
Ron Hall, President and CEO, Bridgewater Interiors, LLC
Predicting the Gubernatorial Election
Host: Rick Pluta, Managing Editor and State Capital Bureau Chief, Michigan Public Radio
Panelist: Shaun Wilson, Senior Vice President, Truscott Rossman
Forecasting Congressional Races
Host: Rick Albin, Political Reporter, WOOD TV
Panelist: Zoe Clark, Program Director; Co-Host, It's Just Politics
The Urban-Rural Divide
Host: Nolan Finley, Editorial Page Editor, The Detroit News
What Issues are on the Ballot?
Host: Stephen Henderson, Host, Detroit Public Television and WDET 101.9
Panelists: Kary Moss, Executive Director, American Civil Liberties Union of Michigan
John Pirich, Partner, Honigman Business Law Firm
Regional Transit
Host: Craig Fahle, Host, "The Craig Fahle Show," New Radio Media
Panelist: Paul Glantz, Co-founder and Chairman, Emagine Entertainment Inc.
Living in the Trump Era
Host: Sarah Hubbard, Principal, Acuitas
Panelists: Stu Sandler, Co-founder, Grand River Strategies
Fix Our Roads
Host: Charlie Langton, Legal Analyst, FOX 2 Detroit, WWJ Newsradio 950
Panelist: Dennis Muchmore, Government Relations and Regulatory Advisor, Honigman Miller Schwartz & Cohn LLP
10:30 a.m. 2018 To-Do List with Detroit Public Television