Major League Soccer opens 28th season, push for 2026 World Cup begins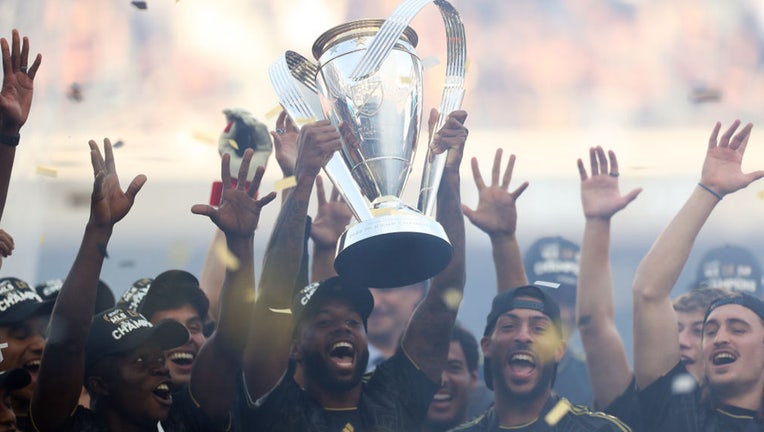 article
The push toward the World Cup in 2026 begins now for Major League Soccer.
The league, entering its 28th season this year, has a new team in St. Louis City SC and a new media deal with Apple TV. This season will also feature an expanded Leagues Cup, which will involve all of the MLS and Liga MX teams for the first time.
The tournament is part of an ever-increasing collaboration between MLS and Liga MX, with both professional leagues looking forward to the attention they'll see in the run-up to the World Cup hosted by the United States, Mexico and Canada.
The 2022 World Cup in Qatar was already record-breaking, with 36 MLS players making national team rosters — double the league's players that were in Russia in 2018.
LAFC is the defending MLS Cup champion and Supporters Shield winner. The Western Conference team is loaded with talent, including Carlos Vela, Kellyn Acosta and Giorgio Chiellini, but top scorer Cristian `Chicho' Arango was sold to Pachuca in Mexico.
Wales legend Gareth Bale, LAFC's splashy signing last June, retired in the offseason but not before he provided a memorable moment in the championship game with an equalizer late in extra time that sent the match to penalties and a victory over the Philadelphia Union.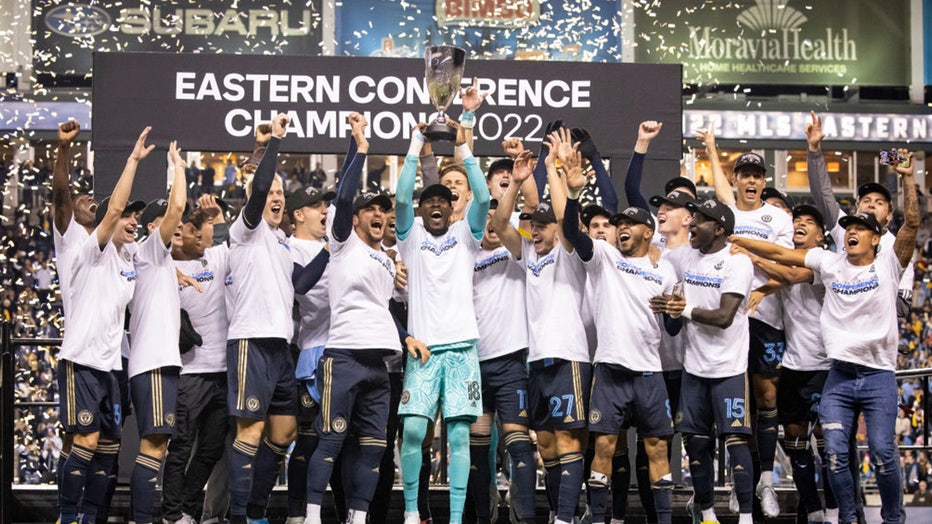 FILE - Andre Blake #18 of Philadelphia Union raises the Eastern Conference trophy with his team after winning the 2022 MLS Cup Playoffs Eastern Conference Final match against New York City FC at Subaru Park on Oct. 30, 2022, in Chester, Pennsylvania. (Ira L. Black - Corbis/Getty Images)
"I think our first 11 is still pretty good, and we're quite pleased with it. And we have a few very good players off the bench, we just don't have as deep a bench as last season. So we're focusing on staying healthy, and trying to manage a lot of games in a congested schedule this year," LAFC second-year coach Steve Cherundolo said.
Philadelphia, the Eastern Conference's top finisher last season, didn't make many huge moves in the offseason but lost key sub Cory Burke in free agency. The Union scored a league-best 72 goals and allowed just 26, fewest in MLS last season and a record for a 34-game season.
"It's going to be hard to replicate what we did defensively last year, setting a record in goals-against, and then scoring as many goals as we did is certainly going to be a challenge, but this group will fight like hell for our fans and try to get back to that MLS Cup final," Union coach Jim Curtin said.
The 28th MLS season opens this Saturday.
How about them apple(s) 
MLS kicked off a 10-year partnership with Apple with the launch of Season Pass on Apple TV+ this season. Apple has made previous forays into sports streaming, but this is its first significant involvement with a league.
MLS will receive at least $250 million per season from Apple. The league averaged $90 million per season under its previous eight-year agreements with Fox, ESPN and Univision.
Oh, and for those who prefer watching games at the local pub or eatery, the league has a "commercial establishments" deal with DirectTV.
New kids on the block 
St. Louis City joins MLS this season as the 29th club. City opens the season on the road at Austin but returns home to face Charlotte on March 4 at the team's soccer-specific stadium, CITYPARK. The team's first home match will be played before a sellout crowd of 22,500.
City named goalkeeper Roman Burki, who came from Borussia Dortmund in the German Bundesliga, as its captain for the inaugural season. Defender Tim Parker was named vice captain.
"We want to play a fast-paced game. We want to keep it action packed, we want to really be working in the transition, we want to be working on the front foot, really bringing a lot of energy to the fans, hoping that they sit on the edge of their seats and not really get too comfortable, right?" coach Bradley Carnell said.
The league plans to add a 30th team, possibly making an announcement in the first half of this year.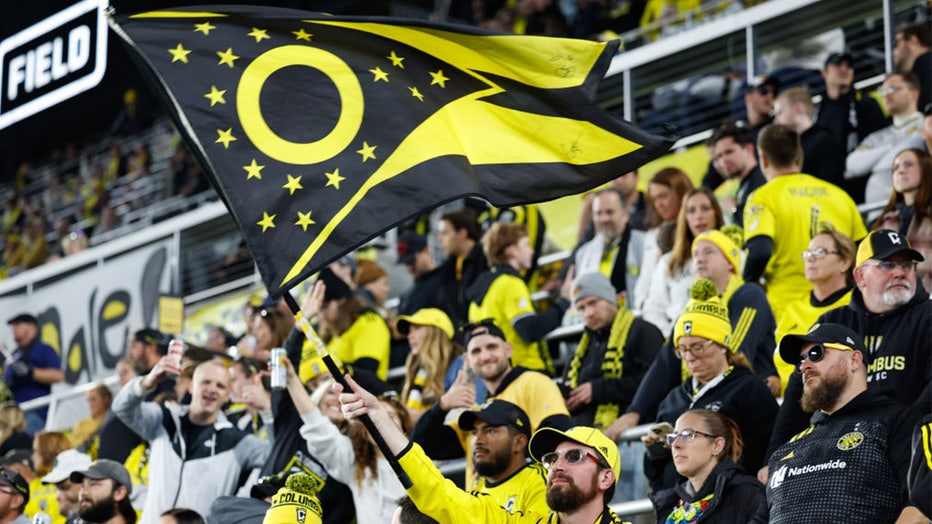 FILE - Crew fans in the Nordecke before a match between the Columbus Crew and the New York Red Bulls on Oct. 1, 2022, at Lower.com Field in Columbus, Ohio.  (Graham Stokes/Icon Sportswire via Getty Images)
New(ish) coaches 
One of the biggest coaching moves in the offseason was made by Wilfried Nancy, who left Montreal last season to take over the Columbus Crew after Caleb Porter was dismissed. Hernan Losada, who was coach at D.C. United in 2021 and part of 2022, took Nancy's spot in Montreal.
Luchi Gonzalez returned from his duties as an assistant for the United States at the World Cup to join the San Jose Earthquakes. Gonzalez also coached at FC Dallas from 2018-21. Ben Olsen is another former MLS coach that has a new team this season. Olsen, previously coach at D.C. United, is now with Houston.
Going bowling 
On opening day the season features an El Trafico rivalry game between defending MLS Cup champion LAFC and the LA Galaxy at the Rose Bowl in Pasadena.
The match could break the league's all-time attendance record for a standalone game, set last year when Charlotte drew 74,479 fans to its season opener.
"We're looking forward to those games, they're always fun, they're always exciting, pretty intense. And I know our players, I know our group, and they'll be ready," LAFC coach Cherundolo said.
___
AP Sports Writer Joe Reedy in Los Angeles contributed to this report.