Man accused of killing retired Sterling Heights cop in drunk driving crash bound over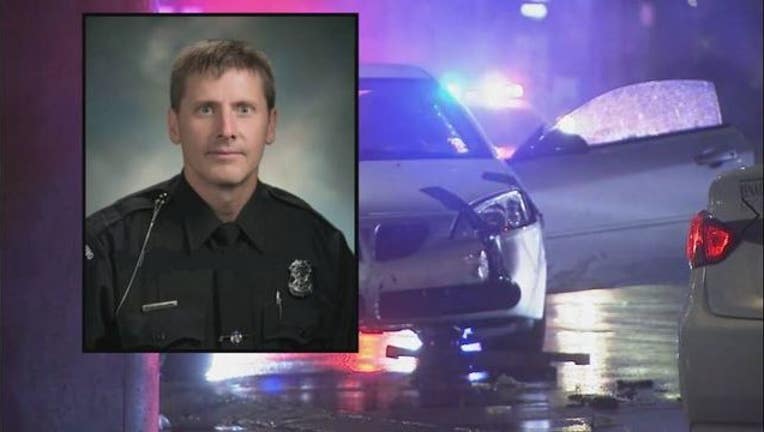 article
DETROIT (FOX 2) - New details emerged in court Tuesday as a 30-year-old man faces charges for allegedly driving under the influence and killing a retired Sterling Heights police officer downtown Detroit.
Jimi Pierowich is charged with operating a vehicle while intoxicated causing death in a fatal hit-and-run crash that killed 50-year-old Daryl Brown, who had retired after 26 years with the Sterling Heights Police Department.
Police said around 2:15 a.m. December 2018, Brown and a male relative were crossing the street at Jefferson and Beaubien in downtown Detroit when Pierowich allegdly hit him, then fled the scene.
RELATED:
Brown was taken to a local hospital where he died from his injuries, while police later located Pierowich and arrested him. Police say he was cooperative.
An officer tesified that he located Pierowich driving a gray Pontiac G6 that had surffered severe front damage and there seemed to be blood. The officer said Pierowich told him he'd been traveling eastbound on Jefferson when he saw two men who seemed to be wrestling in the road. He allegedly said he wasn't paying attention but struck one of the men. He reportedly told the officer that he had had two beers with some friends a couple hours prior to the incident.
Brown had just retired in June of last year after 26 years with the department. He was a husband and father, and was reportedly returning to a hotel that night with his cousin after hearing his daughter sing at the Fox Theater that night.
"We spent the last 10 years in our traffic safety bureau together, investigating serious car crashes, fatal car crashes, pedestrian, injury accidents, fatalities .. to get the call at 3'o'clock in the morning that he was killed by a drunk driver in Detroit just shocking to all of us and devastating for the entire police department," said Sterling Heights Police Chief Dale Dwojakowski.
Pierowich was bound over to circuit court.