Man accused of killing teen sentenced to 20-30 years for raping her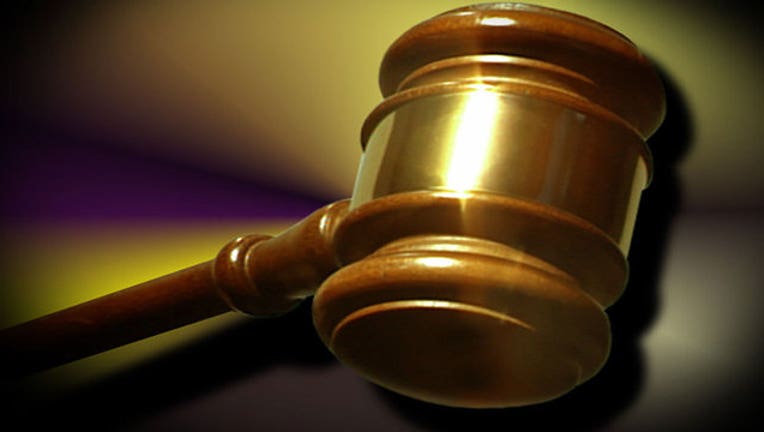 article
GRAND RAPIDS, Mich. (AP) - A western Michigan man accused of raping a teenager and killing her after he was released on bond has been sentenced to at least 20 years in prison for the sexual assaults, though he still faces a murder trial .
Forty-three-year-old Quinn James of Wyoming, Michigan, declined to address the court before being sentenced Monday to between 20 and 30 years in prison. Jurors convicted him in October of third-degree criminal sexual conduct.
Investigators say Mujey Dumbuya was 15 when James sexually assaulted her during the summer of 2017 while he was free on a $100,000 cash bond in the case.
Man accused of raping Michigan girl now charged in her death
In January, her partially clothed and strangled body was found in Kalamazoo, about 50 miles (80 kilometers) southeast of her Grand Rapids-area home. Her cause of death was listed as "asphyxia, including strangulation" on the death certificate. James was later charged with first-degree murder .
Jurors hearing the sexual assault case were told only that Mujey was dead, not that James is charged in her death.
James' co-defendant, Gerald Bennett, is charged with conspiracy to commit murder. Police said in a probable-cause affidavit that he contacted Bennett through someone in Detroit after seeking someone to help him with the slaying and disposing of her body. He also gave Bennett a vehicle as payment, the document said.
Investigators have alleged the men plotted to kill the teenager.
Kentwood District Judge William Kelly had wide discretion to set the amount of James' bond with the third-degree criminal sexual conduct charge, which pertains to the sexual assault of a minor. Authorities picked him up on Feb. 1 on an unrelated 2014 sexual assault charge and the bond in the case involving Mujey was increased to $250,000 after she died.
"When I set the $100,000 bond, Mujey was alive," Kelly said last month.