Man breaks into store and pays for cigarettes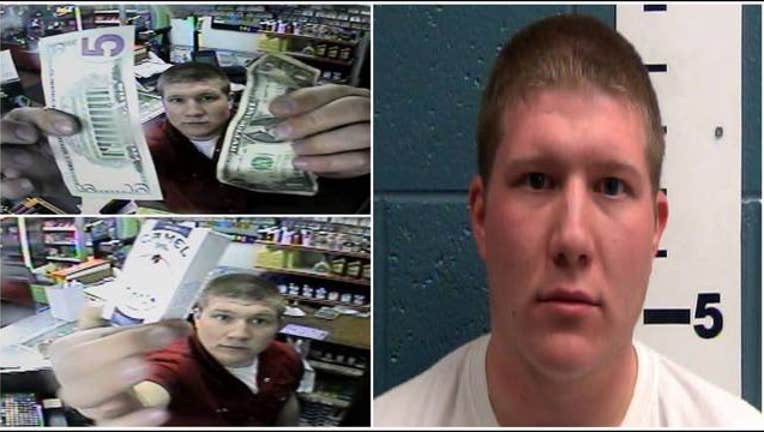 article
Police in New Mexico arrested a man who is accused of breaking into a convenience store but leaving $6 behind for a pack of cigarettes he took.  Ellis C. Battista, 24, of Las Cruces is charged with a felony count of breaking and entering.
Police say that around 3:30 a.m. Sunday, Feb. 28, Battista went to purchase a pack of cigarettes at Bradley's convenience store. The store is normally open 24 hours a day but, for some unknown reason, the clerk was not on duty and the store was locked.
Police say that store surveillance cameras showed  Battista pounding on the store's front door several times in an apparent attempt to get someone to come to the door.  They say he then kicked and broke the door. 
Battista, who police believed to be intoxicated at the time, then entered the store.  Video surveillance showed Battista grabbing a pack of cigarettes and then ensured that cameras captured images of him leaving $6 behind.
A witness called 911 to report the break-in and Las Cruces Police officers found Battista nearby. Damage to the store's front door was estimated at $800.
Police say a 24 hour Walgreen's was open across the road.
Battista was booked into jail and posted bond.