Man breaks into Westland phone store, loses fight to display shelf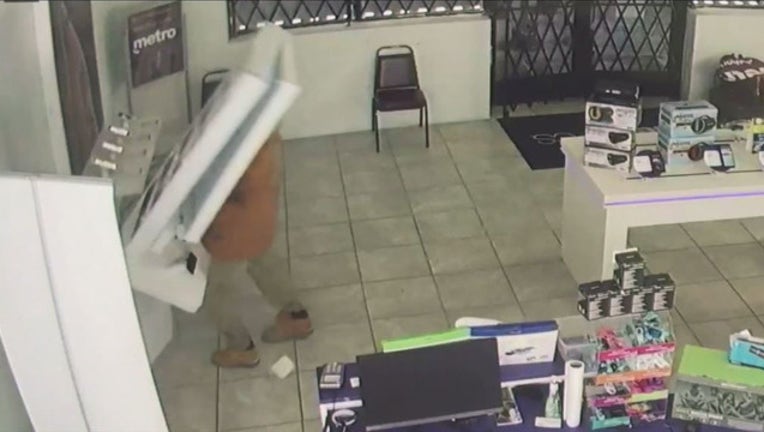 article
WESTLAND, Mich. (FOX 2) - The crime happened almost a month ago - March 4, to be exact - when police said a man broke into the Metro PCS on Middlebelt. 
The man is spotted on camera walking into the store and taking multiple cell phones. In one of the attempted thefts, he pulls on a phone that's attached to a security device.
It's right on the shelf - they're the display models everyone checks out. But he kepts pulling and yanking until the display shelf topples on top of him.
Police say they're looking for a black man with a pointed goatee. He was wearing a tan jacket, tan khaki type pants, a black knit cap with a white circular logo, and tan work boots. 
The subject is seen after re-entering the store without the jacket wearing a tan colored hooded sweatshirt with white writing on the front.