Man crushed to death by industrial robot that confused him for a box: police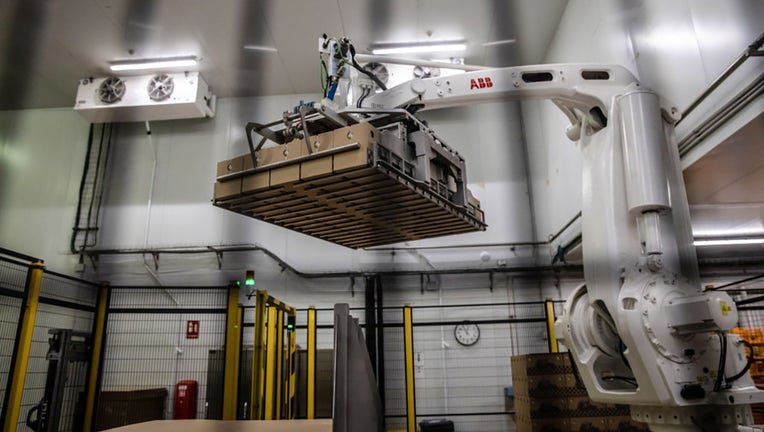 article
A man in South Korea was crushed to death by a robot that may have mistaken him for a box, according to reports. 
The victim, a worker in his 40s, was inspecting the robot's sensor at a vegetable-packaging plant on Tuesday when the incident took place. The warehouse is located in South Gyeongsand province, a region in the south of the country.
The robotic arm is understood to have confused the man for a box of vegetables and grabbed him. It then pushed his body against a conveyor belt before crushing his face and chest, according to Yonhap, a South Korean news agency.
SOUTH KOREAN LIONESS ESCAPES FROM FARM BEFORE BEING KILLED BY HUNTER
The victim was rushed to a hospital but died later of head and chest injuries, police said. 
The man was not identified, but police said he was an employee of a company that installs industrial robots. He had been sent to the plant to examine whether the machine was working properly.
The machine was one of two pick-and-place robots used at the facility, which packages bell peppers and other vegetables exported to other Asian countries, police said. 
Police are investigating whether the machine has any technical defects or safety issues. One report suggested that the man may have moved near the robot with a box in his hands, which could have triggered the machine's reaction.
GET FOX BUSINESS ON THE GO BY CLICKING HERE
There have been a number of other incidents involving industrial robots in recent years.
For instance, a robot crushed and seriously injured a worker at an auto parts factory in March, and last year a robot installed near a conveyor belt fatally crushed a worker at a milk factory.