Man ditches firearm in Detroit Coney Island after fleeing police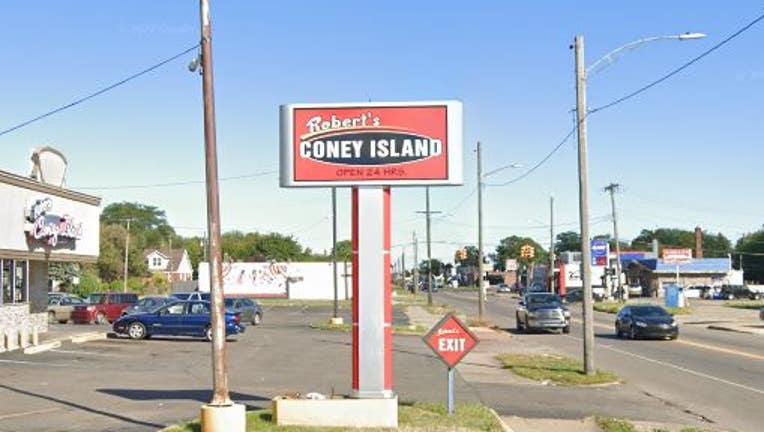 article
DETROIT (FOX 2) - A Detroit man in his 30s was arrested and hit with weapons charges after he attempted to ditch a stolen hand gun inside a Coney Island.
A federal complaint filed on April 21 lists Brandon Lloyd as the defendant with previous convictions who was prohibited from using or carrying a firearm. 
Lloyd was first spotted by Detroit police on March 23 after officers observed an "L" shaped bulge in his right jacket pocket. The federal complaint said Lloyd's pocket appeared to be "very heavy" and was likely a concealed firearm.
The officers were on patrol near Seven Mile and Waltham Street when they turned their scout car around and followed Lloyd. The suspect then fled into Robert's Coney Island, which is located on Seven Mile.
Police pulled into the parking lot where they saw Lloyd sitting at a table. They also noted his pocket no longer appeared weighted down. 
After a brief investigation, police found a black handgun between the bench and the wall where Lloyd had bene sitting. 
The firearm was determined to be stolen, while Lloyd confessed he did not have a valid concealed pistol license.
MORE: Detroit activist pushes for 'No Beef Zones' in city
Due to previous assault and drug convictions, Lloyd was arrested for an alleged parole violation after being found possessing the firearm. 
The federal complaint also mentions a figure with the Department of Alcohol Tobacco, and Firearms had determined the firearm had been manufactured outside the state of Michigan and was therefore was affected interstate commerce.