Man survives drifting on ocean for 16 days by eating Doritos and cookies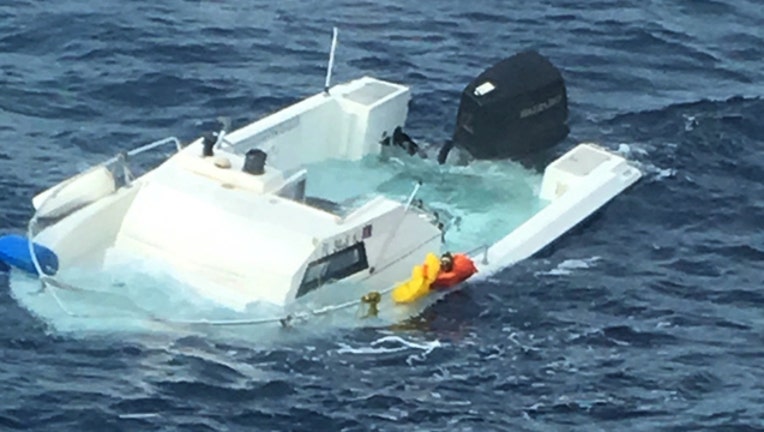 article
WEST PALM BEACH, Fla. (AP) - A Bahamian man has been restored to health at a Florida hospital after drifting on the Atlantic Ocean for 16 days.
Samuel Moss Jr. of Nassau, the Bahamas, spoke with reporters Friday at St. Mary's Medical Center in West Palm Beach.
Moss set sail from Bimini to Nassau on Jan. 13 in a new 21-foot angler. The 23-year-old quickly ran out of gas as he tried to sail through rough waves. He drifted alone until another boater spotted him Monday about 10 miles off the coast of West Palm Beach.
Moss said he survived on Doritos, cookies and bottled water for 12 days, until a 40-foot wave hit his boat and wiped out his meager supplies.
Dr. Kevin Buford said Moss' electrolytes were dangerously low when the U.S. Coast Guard flew him ashore.