Man to be sentenced for involuntary manslaughter after 3-year-old shoots self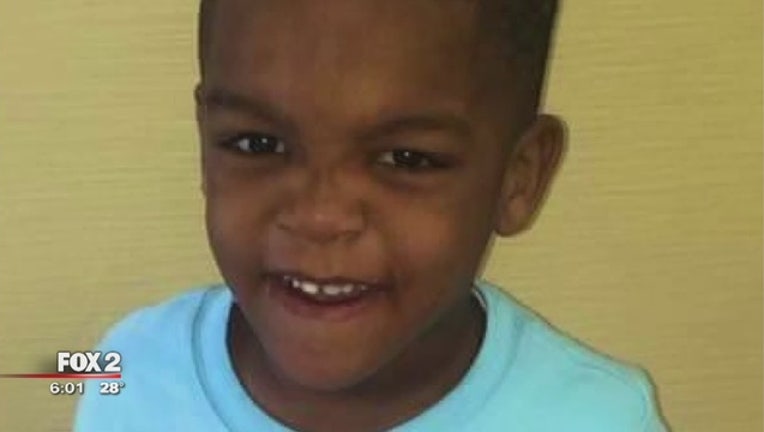 article
DETROIT (WJBK) - A 22-year-old Detroit man is facing sentencing Tuesday after a 3-year-old got ahold of his loaded gun and shot himself in the face.
Demetrius Peals pleaded guilty to involuntary manslaughter, second-degree child abuse, tampering with evidence and felony firearm.
Conflicting stories after 3-year-old boy shot and killed in Detroit apartment
Police say on Dec. 6, 2017 at an apartment in the 11700 block of Rossiter in Detroit, 3-year-old Kyrie Boyd found a loaded gun in a bedroom and fired a shot, hitting himself in the face. Peals and the child's mother, Kenisha Boyd, shared the apartment.
Kyrie was taken to the hospital where he was pronounced dead. His mother told police that someone drove by firing shots. However, police discovered the evidence did not match her story.
Police: mother's boyfriend is person of interest in fatal shooting of 3-year-old
Investigators say Peal left the loaded gun accessible to Kyrei, and that he knowingly tampered with evidence. The mother was accused of failing to provide a safe environment for her child.
Kenisha Boyd mother is scheduled for sentencing Wednesday.