Man wins $2 million after buying new Michigan Lottery scratch-off from different store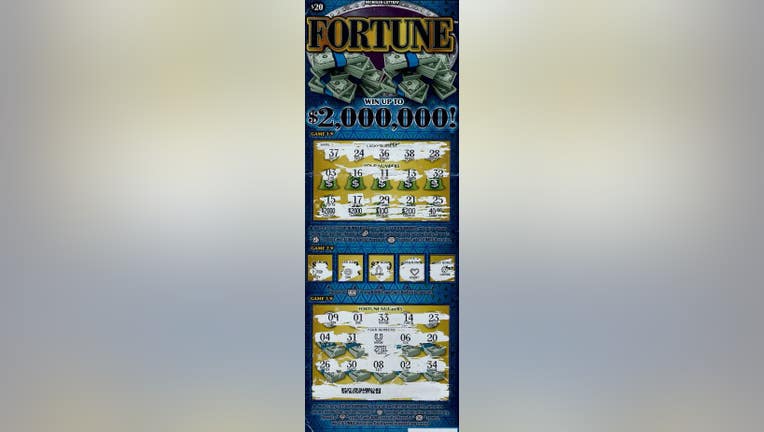 article
FENTON, Mich. (FOX 2) - A man who always goes to the same store to get his Michigan Lottery tickets won $2 million when he went to a different store and bought a new scratch-off.
"I always purchase tickets from the same retailer, but I was too late to the store one night, and they were closed, so I went to a different retailer to purchase a ticket," said the 56-year-old Genesee County man who chose to remain anonymous. "I wanted to try one of the new tickets, so I decided on the Fortune game."
He went to Beacon & Bridge Market at 3011 West Thompson Rd. in Fenton.
"When I scratched the ticket and saw I'd won $2 million, I couldn't believe it! I have been playing the Lottery for a long time, so it feels amazing to win big. Winning this prize is truly life-changing," the man said.
He chose to receive his prize as a one-time lump sum payment of about $1.3 million rather than 30 annuity payments for the full amount. 
The winner plans to pay off his home and help his family.