Map shows where Underground Railroad operated in Michigan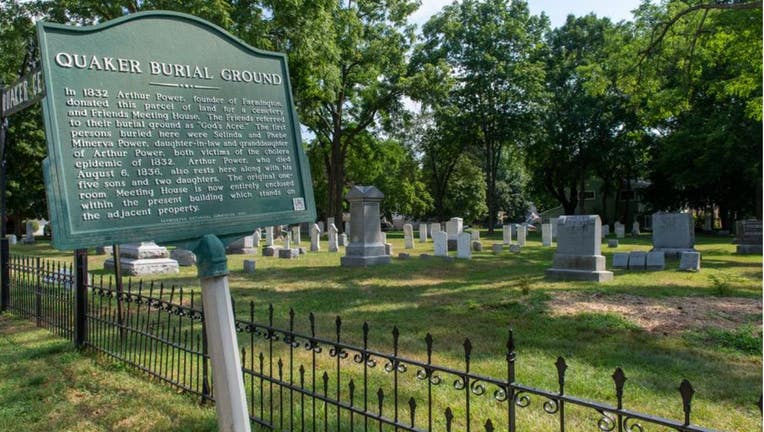 article
(FOX 2) - In America's 246 years as a country, only one man was ever branded by order of federal court. His name is Jonathan Walker and he's buried in Norton Shores, on the west side of the state.
Walker was a sea captain born in Massachusetts before he became a well-known abolitionist. His work saving slaves eventually ended in his arrest off the coast of Florida in 1844. He was caught trying to deliver seven escaped slaves to freedom.
As punishment, his right hand was branded with the letters SS, short for slave stealer. He would spend his last years on a farm near Muskegon in west Michigan, dying in 1878. 
Walker's story is now memorialized on a grave marker in the Evergreen Cemetery. But it's also been cataloged in an interactive map recently published by the Michigan Department of Natural Resources. 
The Michigan Freedom Trail, which documents the Underground Railroad in Michigan and the paths that slaves took along their journey to freedom, is now online. Viewers can peruse the map online here. It's also been embedded below.
Walker's story isn't the only one told on the map. There are also stories of an escaped slave who eventually moved to Grand Rapids and lived to be 105 years old, a family that fended off a group of Kentuckians who were looking to recapture people that had escaped to the north, and Elmwood Cemetery in Detroit - the final resting place of several Underground Railroad contributors. 
There are 24 stories logged on the map.
Sandra Clark, who runs the Michigan History Center said the signs from the Michigan Freedom Trail further embed themselves in the lore of the state.
"Our hope is that the heightened visibility will encourage more local groups and historical societies to document their connections to the Underground Railroad and seek National Network to Freedom recognition," she said in a statement. 
Other cities where memorials have been established include:
Cassopolis in Southwest Michigan where the original home built by two Quakers still stands, where it was used for shelter and supplying escaped slaves with assistance
Battle Creek where the previous editor of the Michigan Liberty Press published an antislavery newspaper
Adrian where a prominent abolitionist hid fugitives on her farm. Laura Haviland and her husband founded Michigan's first integrated school, the Raisin Institute
Farmington which became a secondary home for escaped slaves after Detroit was deemed too dangerous for passage to Canada