Matt Patricia, Lions won't be disciplined over 1996 sex assault allegation: report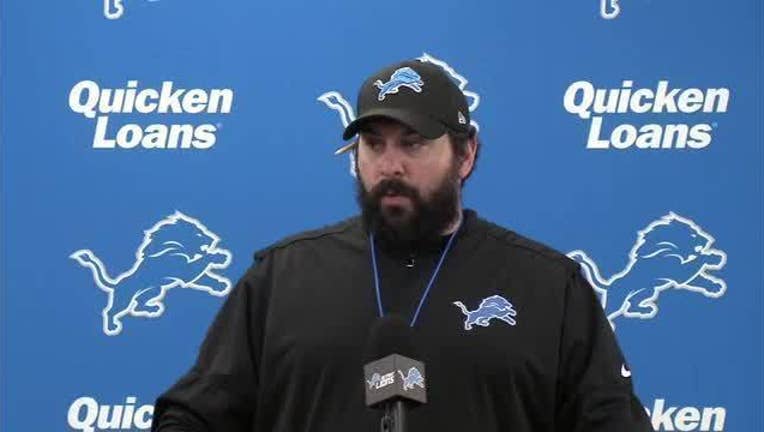 article
(WJBK) - Lions head coach Matt Patricia will not face disciplinary action regarding a 1996 sexual assault allegation, a report stated Monday.
According to ESPN's Adam Schefter, the NFL met with Patricia and the Lions organization last week and determined discipline was not necessary after news broke May 9 that the coach had been indicted in a sex assault.
A woman accused Patricia and his college classmate of raping her 22 years ago at a hotel on South Padre Island, according to The Detroit News. The men were arrested later that night and released on bond, according to the story and court records.
Lions Patricia: unfair that false '96 sex assault accusation surfaced
Both were indicted by a Texas grand jury on aggravated sexual assault, but the accuser did not testify and the case was dismissed.
Lions President Rod Wood says the accuser later recanted her story multiple times. But court records show she decided not to testify because she told prosecutors she couldn't face the pressures or stress of a trial.
Patricia held a press conference the following day maintaining his innocence.
Lions Patricia denies 1996 sex assault allegation: 'Truth is on my side'
"I'm here to defend my honor and clear my name. Twenty-two years ago, I was falsely accused of something very serious," Patricia said. "There were claims made about me that never happened. While I'm thankful on one level that the process worked, and the case was dismissed, at the same time, I was never given the opportunity to defend myself."