Meet the Iron Belle Trail, newest and longest in Michigan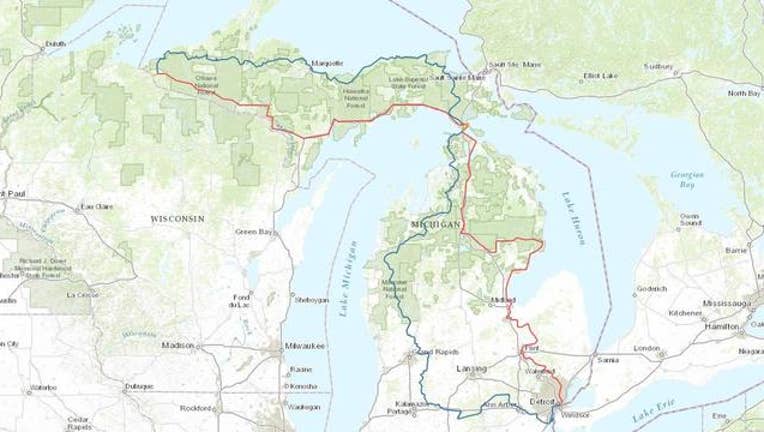 article
(WJBK) - For all you outdoor enthusiasts, the Michigan Department of National Resources is throwing several counties quite the financial bone for a new hiking and biking trail.
The DNR will be awarding nearly $250,000 to 15 counties to develop the state's longest trail: the Iron Belle Trail.
It will go from Belle Isle to Ironwood (or vice versa).
You can see the trail map in the photo above. Click here to interact with the new trails' map.