Memorial Day Weekend things to do: Balloons Over Bavarian Inn, Frankenmuth Dog Bowl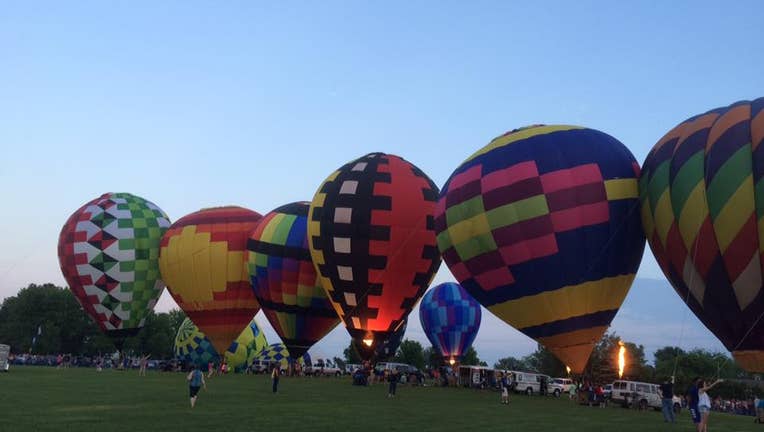 article
FRANKENMUTH, Mich. (FOX 2) - The annual Balloons Over Bavarian Inn and Frankenmuth Dog Bowl are this weekend.
See more than 25 hot air balloons take flight starting Friday through Memorial Day. Both morning and evening shows are scheduled.
The flights can be watched from River Place Shops at 925 S. Main St.
The Frankenmuth Dog Bowl is Saturday and Sunday. Catch all the fun, including dog races, obstacle courses, police K-9 demonstrations, and more. 
Click here for more things to do.
Balloons Over Bavarian Inn schedule:
Friday, May 26
Evening Balloon Flight: 7:00 to 8:30 PM
Nightly Balloon Glow: 9:00 to 10:00 PM at River Place Shops Field – Experience the magic of 25+ tethered hot air balloons inflating and glowing – includes opportunities to interact with the pilots and crew during each Nightly Balloon Glow at Dog Bowl
Saturday, May 27
Morning Balloon Flight: 6:00 to 8:00 AM
Evening Balloon Flight: 7:00 to 8:30 PM
Nightly Balloon Glow: 9:00 to 10:00 PM at River Place Shops Field
Sunday, May 28
Morning Balloon Flight: 6:00 to 8:00 AM
Evening Balloon Flight: 7:00 to 8:30 PM
Nightly Balloon Glow: 9:00 to 10:00 PM at River Place Shops Field
Monday, May 29
Morning Balloon Flight: 6:00 to 8:00 AM
Frankenmuth Dog Bowl schedule:
(Can't see the brochure below? Click here.)