Mending fences: Southeast Michigan fence company finishes jobs after builder takes deposits, no-shows
MARINE CITY, Mich. (FOX 2) - In February, the owner of Dietz Fencing, Laura Dietz, found herself in the Hall of Shame after customers said she was failing to finish the jobs, leaving them with little money and no fences.
Brent at Discount Fence saw our story and new he needed to do something to prove not all contractors are bad. This is a story in mending fences.
He started with Jason, who gave Dietz Fence $7,500 up front - half the cost of the job - and got no fence and no money.
"We want to get the word out there to not give contractors down payments. They should be able to afford it so when you're done, you're happy with the job then pay them. That's it. Then this don't happen," Brent said.
Jason, along with several other people, said Dietz Fencing in Macomb County was taking big down payments but never even started the job.
Steve gave the company $8,000, Kim gave them $2,200, Teri gave almost $1,000. All said they were duped by Laura Dietz.
Jason and his neighbor, Wisdom, together paid more than $10,000.
"The only thing I can believe is she took our money and ran," Jason said.
We confronted Laura and put her in the Hall of Shame.
Laura was arrested and charged with five counts of taking money under false pretenses. She's plead not guilty and now there's even more. She was arraigned last week on another felony charge - larceny by conversion. That means she has six felony cases here at Shelby Township court.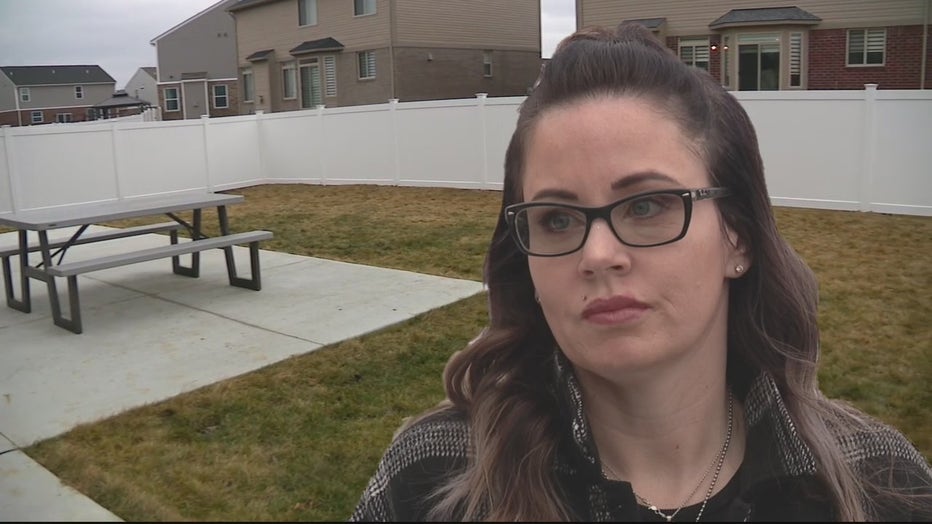 A Macomb County fencing company finished a job that was never done by Dietz Fencing.
After Discount Fence saw our story, they offered to install new fences at cost. No down payment, no labor, no bs excuses.
"You can't take $8,000 from someone and say I'll put your fence up but you have no way to do it," Brent said.
Brent Lisco and his wife, Jennifer, have run Discount Fence in Marine City for 22 years. He told us Laura was overcharging her customers - even if she would have done the work.
"There was no reason for her not to do the jobs. There wasn't. I mean, I wouldn't have done them for that much money. Heck we're here doing it for nothing just because we feel bad for these people," he said.
Jason said Discount Fence did him right and finished the job in just a couple of days. He neighbor's was finished too.
Even though the customers lost the deposits they gave to Laura, maybe it was better Dietz never put up their fences. As we were leaving Jason and Wisdom's sub, we saw a fence that Dietz had completed -- but was falling apart, just like Laura Dietz's house of cards.
Jason and another customer were paid their money back last week with another one due soon. 
Dietz' attorneys said her problems started during COVID and the company has had problems with suppliers. The attorney also said Dietz is trying pay back customers.