Metro Detroit teen starts foundation to provide rides to sickle cell clinic for children
DETROIT (FOX 2) - As a sickle cell patient, 8-year-old Ava Jarrett has to receive life-saving treatment at Children's Hospital of Michigan, but she could have missed that treatment if it weren't for a foundation started by a Metro Detroit teen.
"I lack a vehicle and I don't really have any family to get rides, so it's difficult," her mother Felicia Perry said. "If it wasn't for the service, we would not have made it down here today."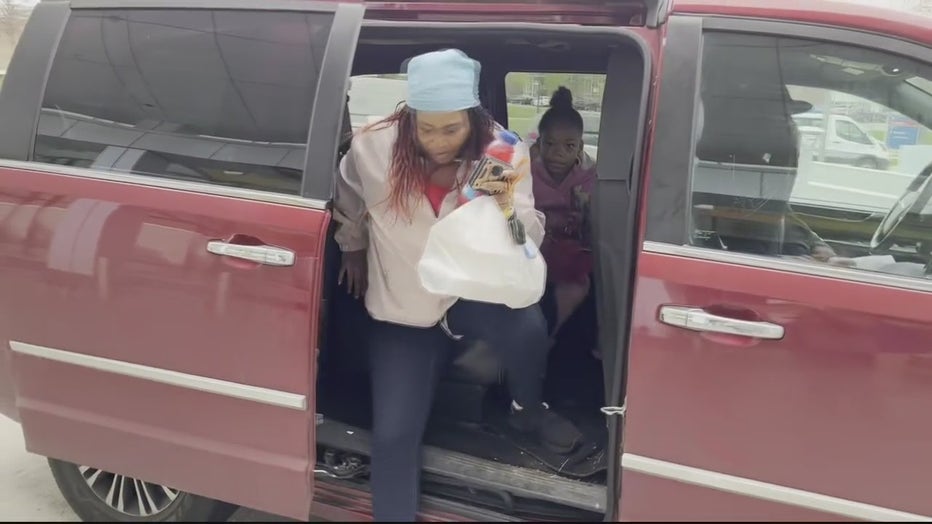 MiCaringHeart made sure Ava gets to her appointments.
The foundation was founded by Reem Siddiqui, a high school student who was motivated to help while visiting her mother at her job at the Children's Hospital sickle cell clinic.
"I noticed some of her patients were unable to show up because they didn't have a ride to get there," Siddiqui said. "
Last year, she started fundraising through her foundation to cover the expense of roundtrip car fare, so children don't miss their appointments.
"I've been able to collect a total of $40,00," Siddiqui said.
Last week, she provided a second check to help families in need.
"It's amazing. We've come a long way in what we're able to do for patients with sickle cell disease, but that doesn't mean a whole lot if they can't get what we're offering to them," said Dr. Alex Glaros, the medical director of the sickle cell center. "A lot of these patients are economically disadvantaged, so transportation is a big issue."
Ava's mother is also grateful.
"I just appreciate the transportation that they gave us and everything Children's Hospital offers," Perry said.