Michigan confirms first child flu death of season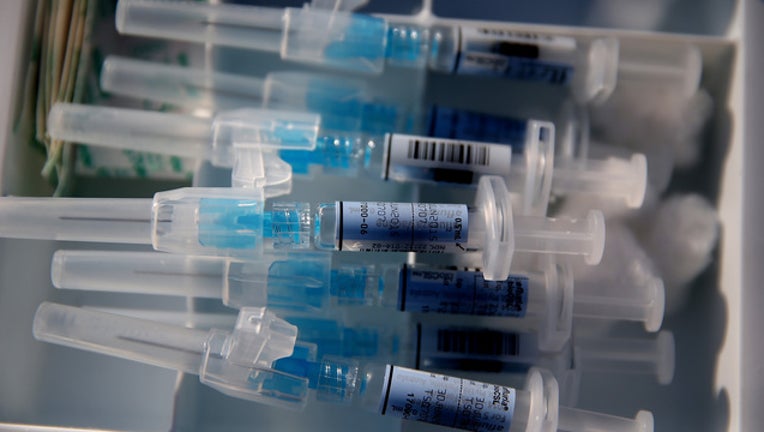 article
(WJBK) - The first flu-related death involving a child has been confirmed in Michigan for the 2017-2018 season, according to the Michigan Department of Health and Human Services. 
The reported death involves a child from the Upper Peninsula, but authorities didn't give an exact location. Authorities also did not say how old the child was. 
Nationally, MDHHS says more than 50 flu-related deaths have been reported in children during the 2017-2018 season. More than 75 percent of the positive flu specimens confirmed by MDHHS Bureau of Laboratories this flu season have been an H3N2 virus. 
MDHHS is reminding it's not too late to get vaccinated for this season. 
Beaumont restricting children visits to all hospitals due to flu season
This flu season has seen elevated activity across the country over the past few weeks, with some of the highest hospitalization rates ever recorded according to the Centers for Disease Control and Prevention. MDHHS strongly recommends that everyone 6 months of age and older get a seasonal flu vaccine.
During the 2016-2017 flu season, only 44.2 percent of Michigan residents were vaccinated against flu, putting Michigan in 33rd place in the country. MDHHS urges residents to make sure they protect themselves and their families against getting flu this season.
12-year-old boy dies after flu-like symptoms
To find flu vaccine near you, call your healthcare provider, local health department, or check the Health Map Vaccine Finder at Flushot.healthmap.org. For more information about the flu, visit Michigan.gov/flu.