Michigan couple welcomes 14th son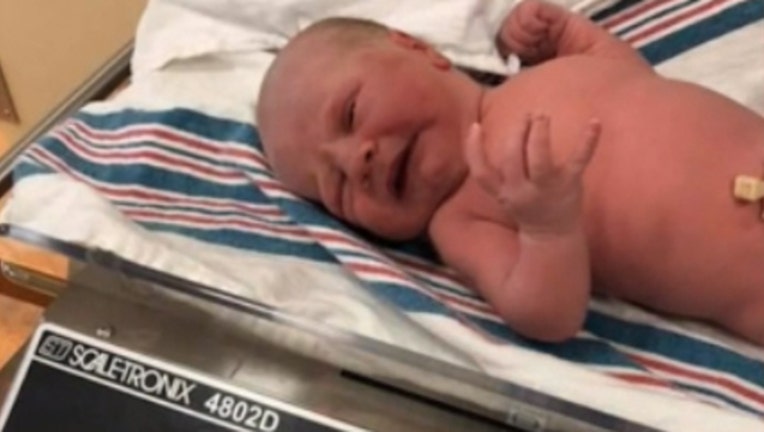 article
GRAND RAPIDS, Mich. - A Michigan couple had a little bit of fun naming their 14th son.
Kateri and Jay Schwandt welcomed the birth of their son on Wednesday. Jay Schwandt said they've decided to name him Finley Sheboygan Schwandt.
The name doesn't appear to have any ties with the Wisconsin city. It's inspired by a tale his father-in-law told them about a Native American chief who was the father of many boys, Jay Schwandt said. The chief believed his last child would be a girl. When the baby was a boy, the chief named him Sheboygan for "she is a boy again."
There's "no chance" the couple will have another child, Jay Schwandt said, though he's made similar statements before.
"This realistically is the end of the road as far as making babies," he said.
Kateri Schwandt has said she's used to large families, as one of 14 children herself.
"Each little one that has entered our family has brought something special to the entire makeup of the family and without anyone of them it wouldn't feel right," she said.
The couple lives in Rockford, north of Grand Rapids. They have no daughters. The couple's oldest son is in his 20s.
A documentary about the family is set to be released by the Lifetime Network in June.