Michigan man suspected of killing girlfriend is bloodied in mugshot after being hit by patrol car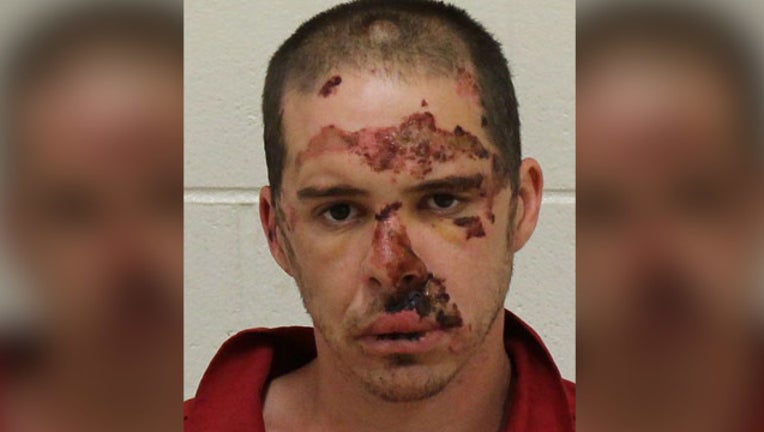 GRAND RAPIDS, Mich. (WJBK) - A man accused of killing his girlfriend appeared bloodied and battered in his mugshot after he engaged in a shootout with a police officer and was subsequently hit by a patrol vehicle as he attempted to escape authorities on a Michigan highway.
Adam Nolin, 33, was charged while hospitalized Friday with assault with intent to murder, fleeing and eluding and weapons charges in connection with the police chase, FOX 17 reported.
Nolin was arrested last week after Tia Randall, 27, was found shot and killed in her own home in Wyoming, Michigan. The mother of two had been dating Nolin before her death.
By the time police arrived at her home, Nolin was gone. They later spotted him and chased him into Grand Rapids, where he crashed on U.S. Highway 131. 
He got out of the truck and then started shooting at police. Eventually, a Grand Rapids police car came up from behind him and hit him.
He was hospitalized with serious injuries.
On Friday, he was arraigned on the charges and on Monday, he was released from the hospital and booked into the Kent County Jail. 
Police have not released a motive in the killing and he has not been charged in Randall's murder.