Michigan police officers drive 9-year-old boy to school, surprise him with birthday cake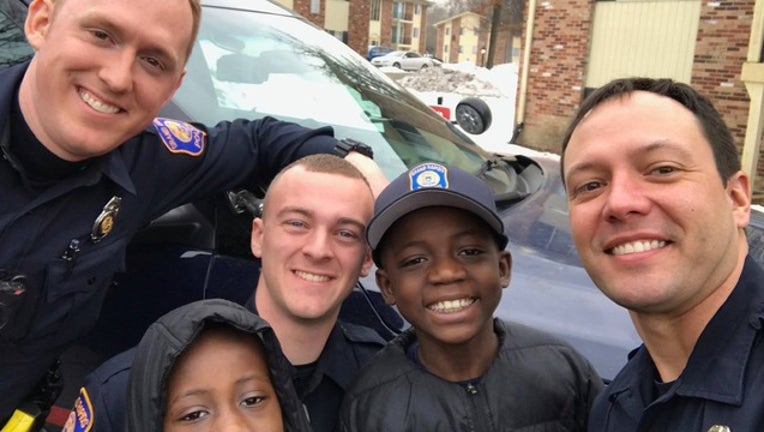 article
GRAND RAPIDS, Mich. (FOX 35 ORLANDO) - When no one showed up to a little boy's birthday party in Michigan, a group of officers made sure his day would be one he wouldn't forget.
In a Facebook post, Officer Lynema with the Grand Rapids Police Department said they met 9-year-old Thomas Daniel when he missed the bus for school.
The officer offered to drive him and on the way, he learned it was Thomas's birthday. Thomas was having a birthday party that night and invited Officer Lynema. But what he told the officer next broke his heart.
"Thomas invited him to his birthday party after school but also confided that he gets bullied at school so he was afraid no one from his class would show up," wrote the Grand Rapids Police Department. "Ofc. Lynema did make it to the party that evening, but unfortunately Thomas' fears came true. No one other than Ofc. Lynema and the birthday boy's siblings came.....The officer also noticed something else was missing, cake!....but he planned to fix that."
So, the next day, Ofc. Lynema brought his teammates to surprise Thomas with a party he wouldn't forget!
When Thomas stepped off the bus, he was greeted with a Krispy Kreme donut cake, presents, and a singing quartet. 
The police department says that Thomas won't have to worry about being alone next year either.
"No kid should get bullied, and no kid should worry if anyone will come to the party. Next year Thomas Daniel, make sure you drop us that invite a little sooner. We wouldn't want to miss it!"