Michigan State faculty moving ahead with no-confidence vote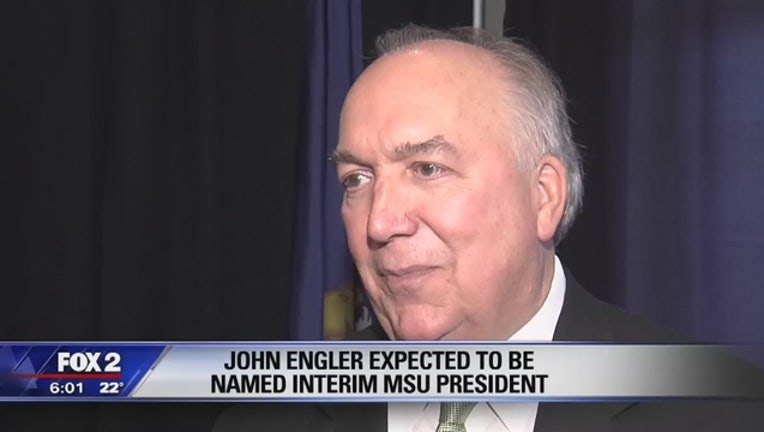 article
EAST LANSING, Mich. (AP) - Michigan State University faculty are moving ahead with a motion to hold a no-confidence vote on the school's board of trustees in response to the board's decision to hire former Gov. John Engler as interim president.
Students and faculty protest MSU interim president John Engler
Members of the university's Academic Congress overwhelmingly approved a measure Saturday to hold the vote at the Faculty Senate's next meeting.
If that vote passes, faculty would call on the trustees to step down immediately.
MSU President Lou Anna Simon submits resignation letter
Faculty members say the board rushed to appoint Engler and they criticized his lack of academic experience.
Sexual abuse survivor confronts MSU president during Larry Nassar sentencing
Engler was hired as interim president last Wednesday after longtime President Lou Anna Simon resigned Jan. 24 amid a growing outcry over the university's handling of the sex assault scandal involving former university sports doctor Larry Nassar.
Michigan House calls on MSU President Lou Anna Simon to step down