Michigan State students on streets of East Lansing after Final Four loss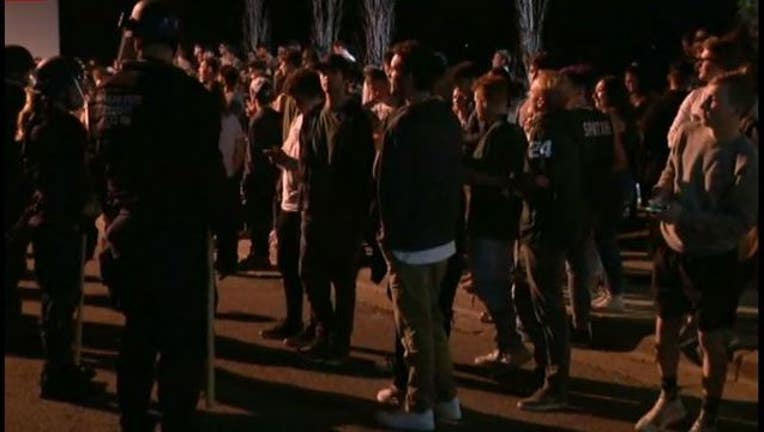 article
EAST LANSING, Mich. (FOX 2) - After Michigan State fell to Texas Tech in the Final Four Saturday night, students flooded the streets of East Lansing.
Students, some seen carrying cases of Bud Light and other beers, gathered around Cedar Village Apartments. At least four people were arrested in that area - including at least one person who was arrested for apparently throwing a can of beer.
Police had asked students to celebrate the game peacefully, regardless of the outcome. 
East Lansing Police told FOX 2's Jessica Dupnack they would not tolerate pushing, shoving, throwing, or fights after the game.
Beyond the few arrests, most students were fairly peaceful - with chants of Go Green and Go White echoing through the streets.
Watch the stream of the students on the streets here: